First thing, get the PhotoSpring app for your smartphone. See this help article to get the app.
The PhotoSpring Smartphone app gives you two ways to send photos to your frame
Send Photos manually to the frame. If you want to manually select photos and videos to send to the frame click on this link to learn how.
Send photos automatically to the frame. If you want to send ALL the photos on your smartphone to the frame, then read further below. WARNING: Most people do not want to send ALL photos to their frame.
Step 1: Open the PhotoSpring app and Tap on Manage Frames from the home screen: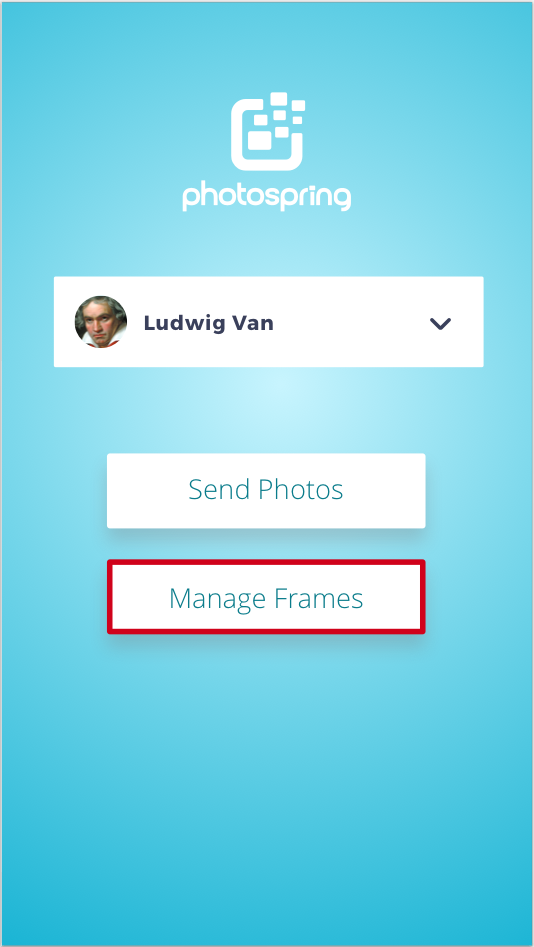 Step 2: Tap "Your Frames"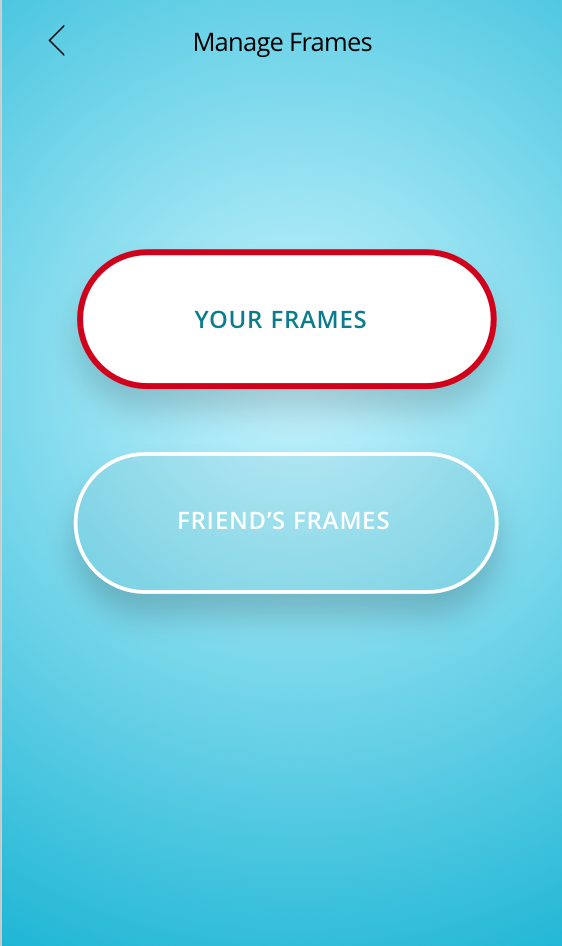 Step 3: Tap the frame you want to send photos to.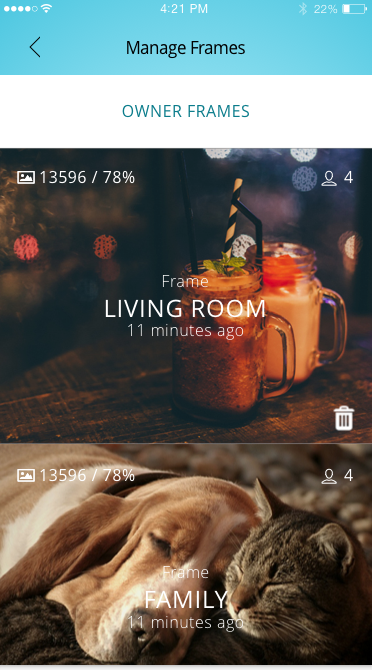 Step 4: Flip the switch to start sending photos to your frame automatically.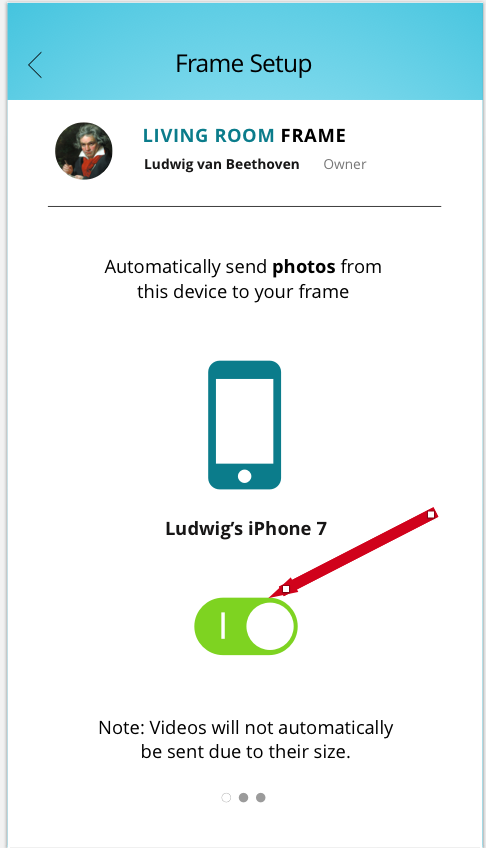 Step 5: For faster uploads please make sure your phone is connected to a working Wi-Fi connection. Sending photos via cellular network is going to be very slow and might impact your cell phone bill.
Notes:
Photos will be automatically sent to the frame, but not videos.
Any new photos you take will be automatically sent to the frame.
It may take several minutes before photos are sent to the frame.
If you close the app, it will no longer be able to automatically send photos to the frame
On the iPhone, you must give the PhotoSpring app access to Location Services. Otherwise photos will not be automatically updated.
Tags: Auto upload, automatically upload, auto send, won't stop sending photos, uploads all my photos