The Frame uses your IP address to determine your location in the world. It then uses this information to automatically set a date and time.
In some cases, your IP address isn't enough for us determine our location. The symptom is usually the wrong hour showing on the clock. But occasionally you can see the wrong date or even minutes off from what is expected. If you encounter this situation you can set the clock manually.
To do this, first locate the time located in the lower right corner of the Photo Info and Settings screens. See below. The red arrow points to where the time usually is.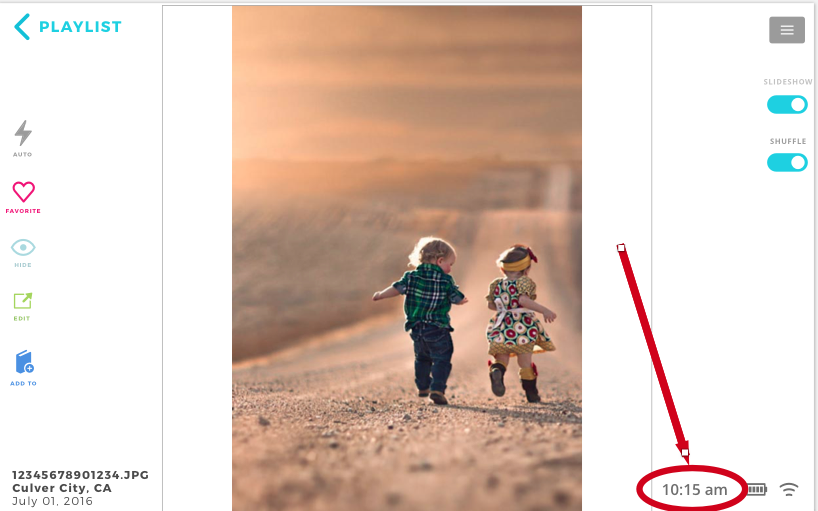 Tapping on the Time will open up the Time and Date settings screen. Turn off Set Automatically so that you can set your own time.

When you turn Set Automatically off, the date and time are replaced by two buttons. Tap each button to set your date and time manually. Note: Please make sure you set AM/PM. In our testing, this is something we always tended to get wrong. Also make sure to set the correct date. If the date is wrong its possible that the frame will not be able to download photos.
Tags: Change time, set time, adjust time, change date, set date, adjust date.