By default, PhotoSpring will not display time, date or photo information while showcasing photos in the Slideshow. By tapping the screen during the slideshow you can go to the Info Screen where
the time and date are displayed in the lower right corner
the name of the photo in the lower left corner
PhotoSpring does allow you to display time, date, and photo information in the Slideshow as an option.
For example, if we allow time and date to be displayed in the slideshow the time will occupy the lower right corner and the day of the week and Morning/Afternoon will be shown in the lower left corner. See below: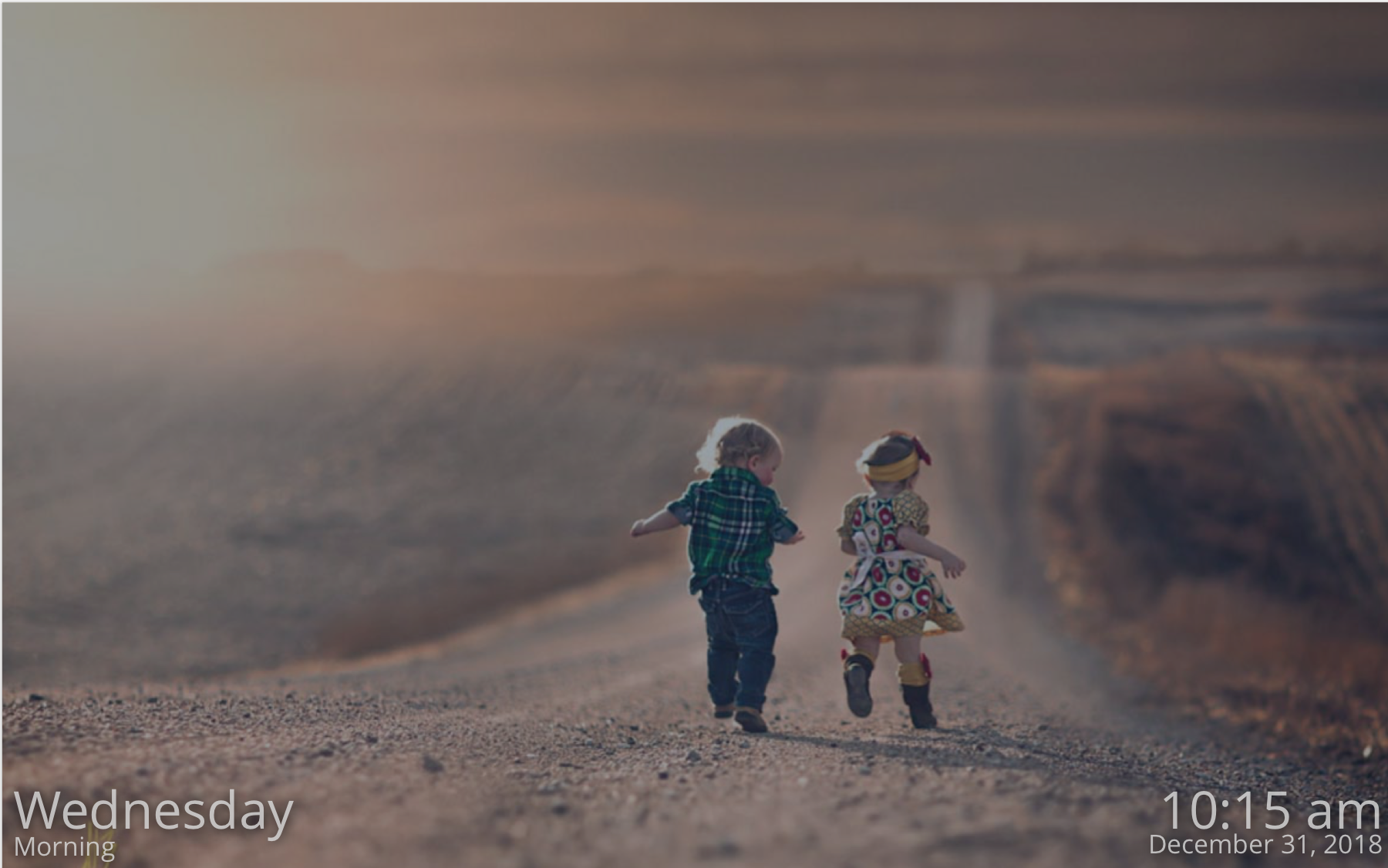 If you'd like to display the time and date or photo info during the slideshow please take the following steps.
Tap on the Menu Button from either the Photo Info Screen, or the Playlist Screen by tapping on the menu button:
Select Settings from the Menu that appears.
Once in the Settings Screen you will see a set of buttons at the top of the screen.
Tap the Slideshow button to get to the Slideshow Settings Screen.
The Slideshow screen will have many options. Go down the list until you see "SHOW PHOTO INFO". It will have an arrow to the right of it. Tap the arrow to make changes to this setting.
When complete just go back and your settings will be saved.
Tags: Clock, taken date, time, location, album title, photo name, Day of Week, Afternoon, Evening, Morning, Alzheimers Clock, Dementia Clock