Selling on Amazon is vital to our ability to support our frames and continue to add more features to them.
Please help us by writing an honest review of your PhotoSpring frame on Amazon.
To do this follow these steps.
First, go to your web browser and log into Amazon. www.Amazon.com
Second, do a search in the search box. If you know your color and screen size enter it in the search box. Examples:
"photospring black 32gb 10in"
"photospring white 8in"

Next, find the PhotoSpring model you own in the search results and click on it.
The results should look something like this. Find your product and click on it. If you don't see the right color that's ok. Click on the right size.

You may also see results that look like this. Which is fine just click on the PhotoSpring product you own.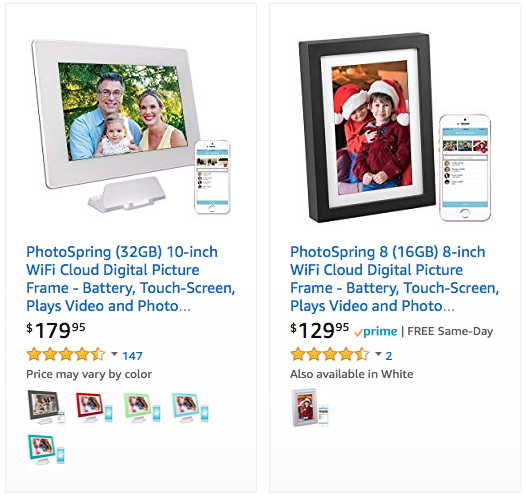 This should take you to the product detail age for the PhotoSpring frame you clicked on.
From here click on the reviews link. See examples below for where the reviews link is located for Desktop or Mobile Devices.
Desktop: which is highlighted in the red oval in the example below.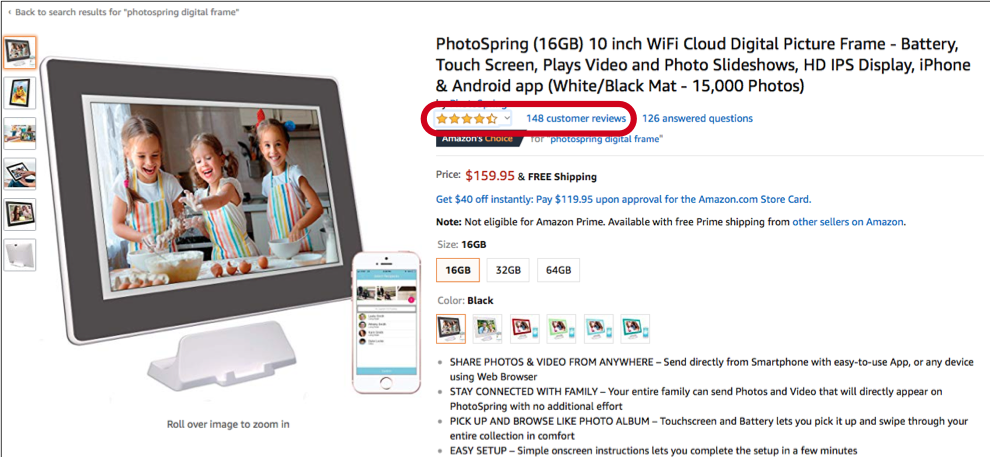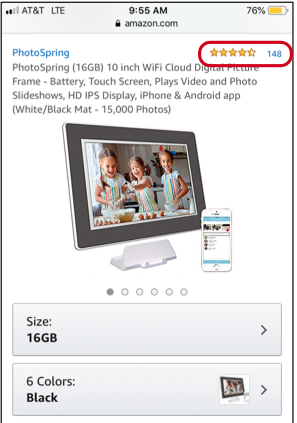 After you place the reviews link you should be at the product reviews page. Click on the Write a customer review button. See examples below for where the Write a customer review button is located for desktop and mobile devices.
Desktop: The button is located at the left side of the page where the review summary is. It is in the bottom portion of the summary: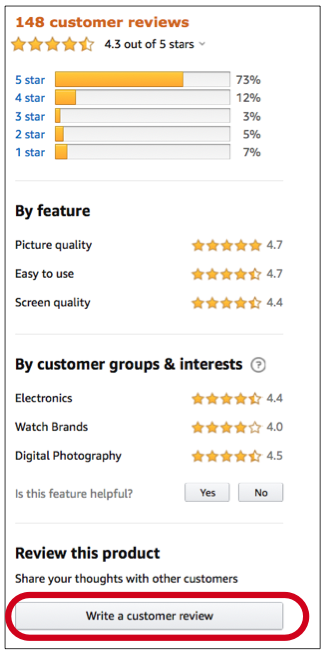 On mobile devices the review is located near the top of the reviews screen.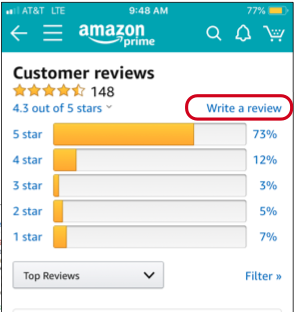 Finally, you should be on the reviews page.
Thanks!