Starting from iOS 14, Apple started to give users the ability to assign more granular permissions to accessing photos on the phone.
If you encounter the following error: "Please give PhotoSpring permission to access all of your photos and videos. Go to the Settings app to make this change."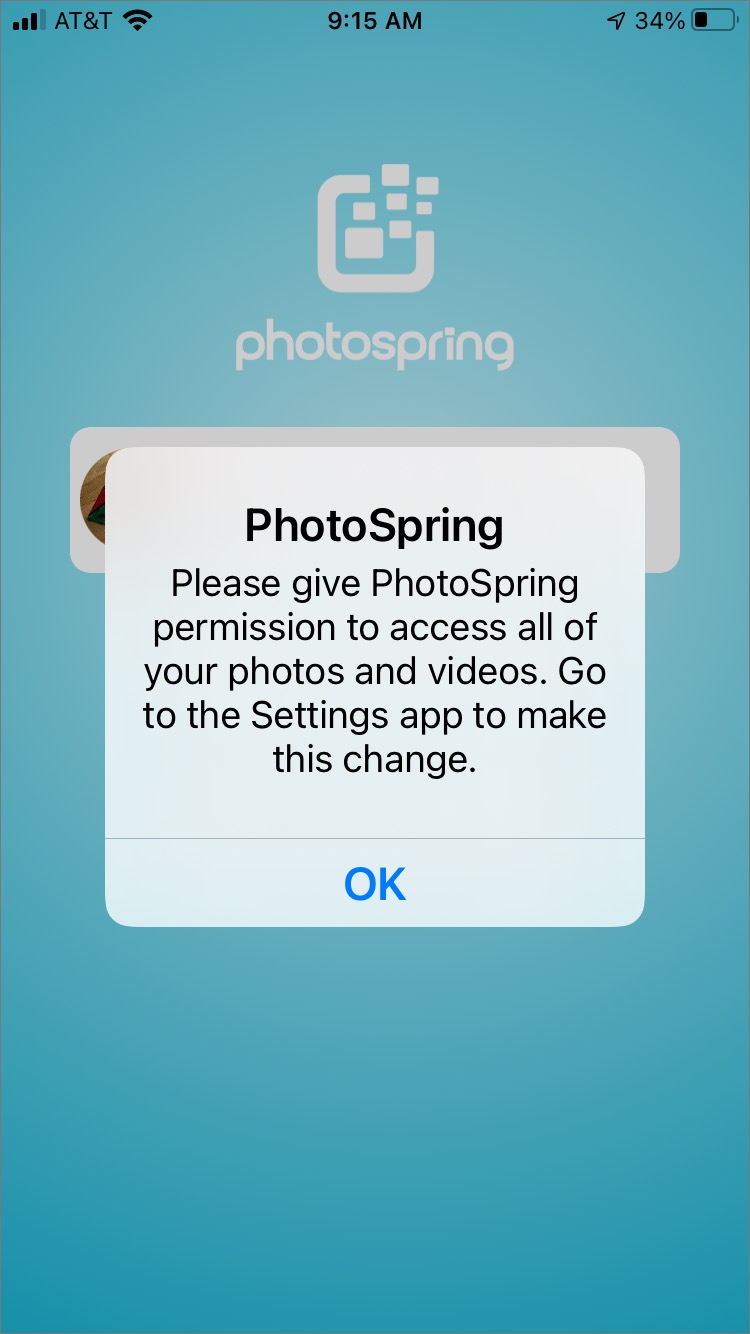 Find the Settings app on your iPhone and tap on it to open it. The Settings app looks like this: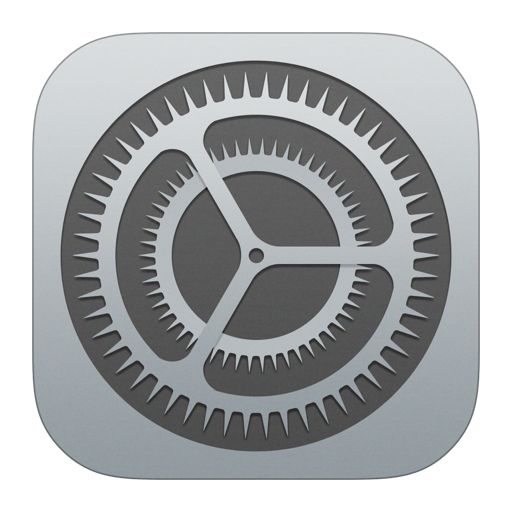 Once you are in Settings scroll down until you find the PhotoSpring app. Tap on it to open settings for the app.
You should see the following screen.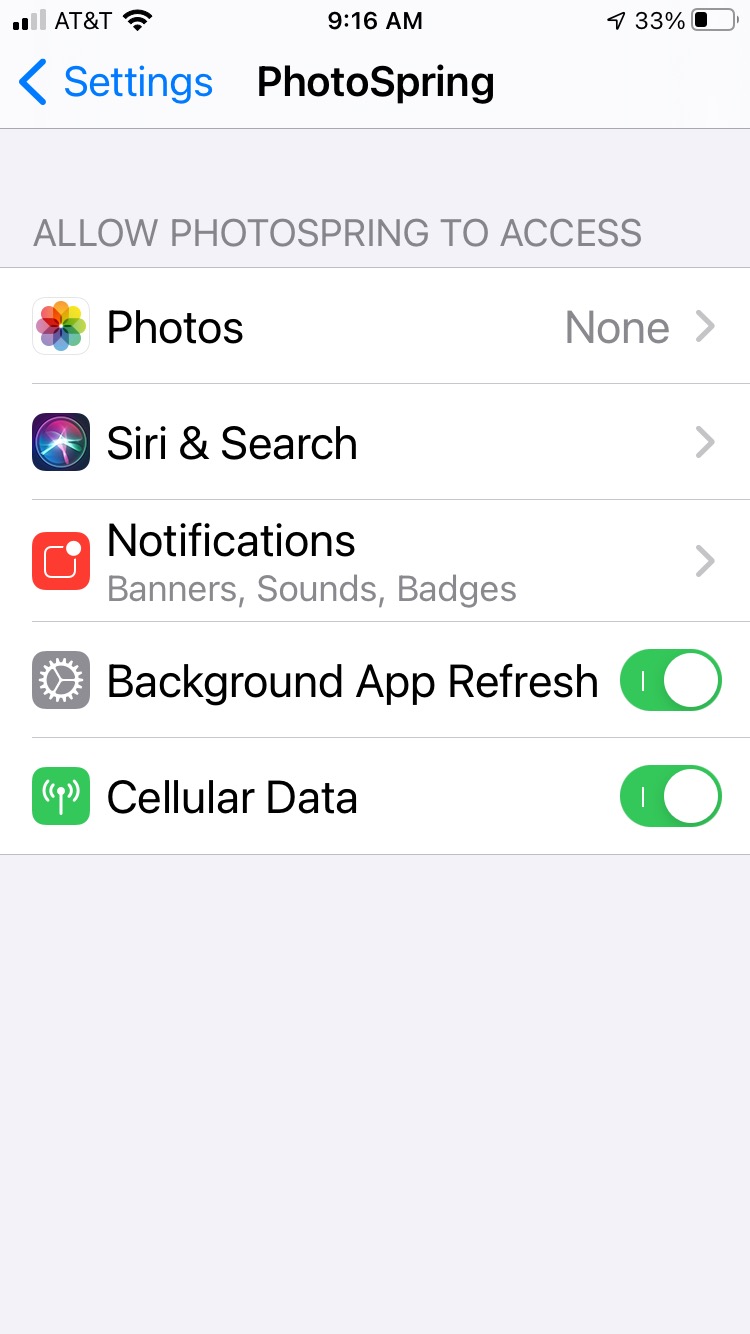 We want to change Photos permissions from None to All. Tap on the Photos permission row to change its setting. You will see a screen like this: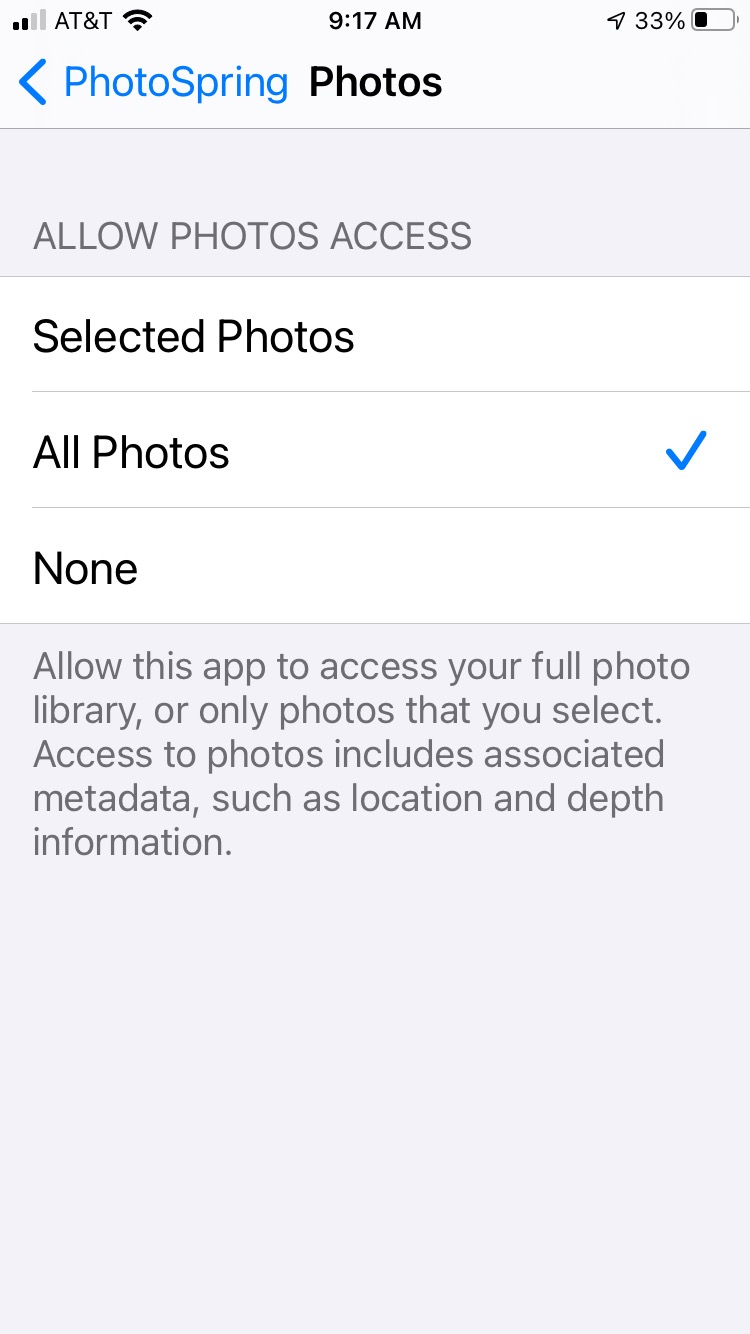 Change the settings to All Photos as shown above.
PhotoSpring should now be able to access all photos and videos on your iOS device.