PhotoSpring 10in Frame (no longer sold)
In the Box
In the box you should see a PhotoSpring 10in frame, a charging stand and AC charger. Take out them all out. Save the box just in case.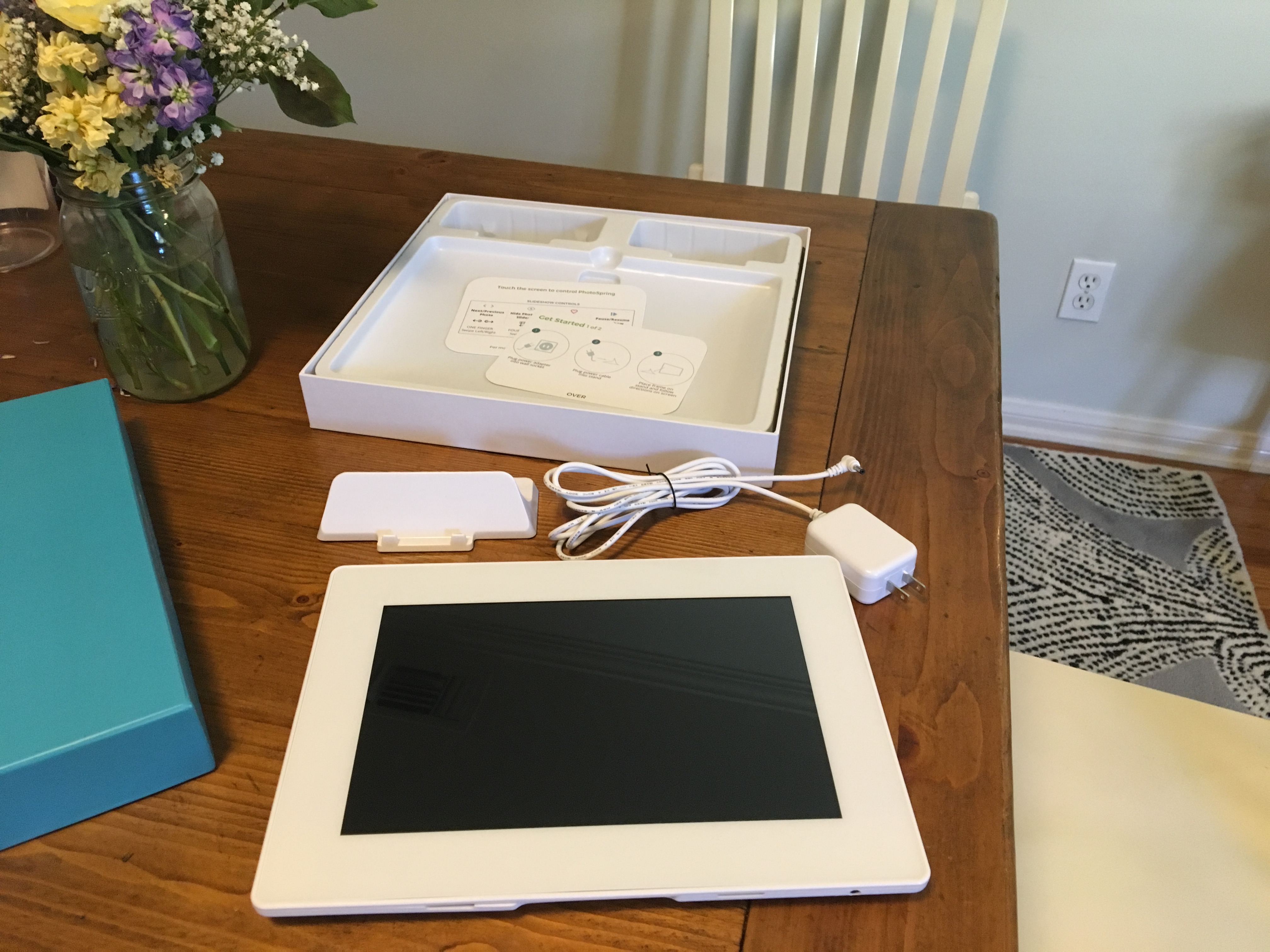 Power up the Frame
First find a place for the frame
It should be:
close to a power outlet
in an area where it can be easily seen
away from glare producing light
Plug the AC Adapter the a power outlet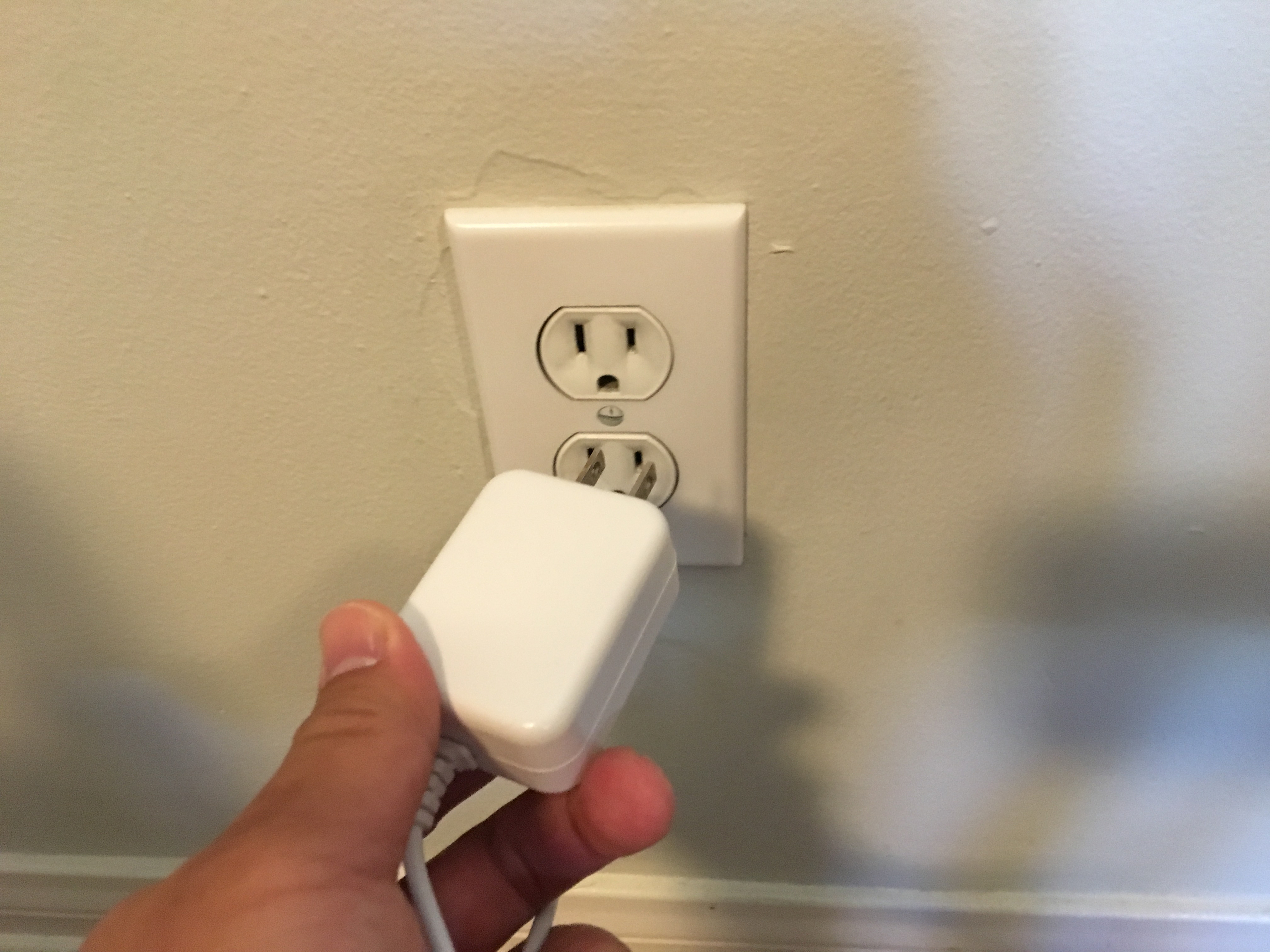 Plug the other end of the AC Adapter into the back of the charging stand.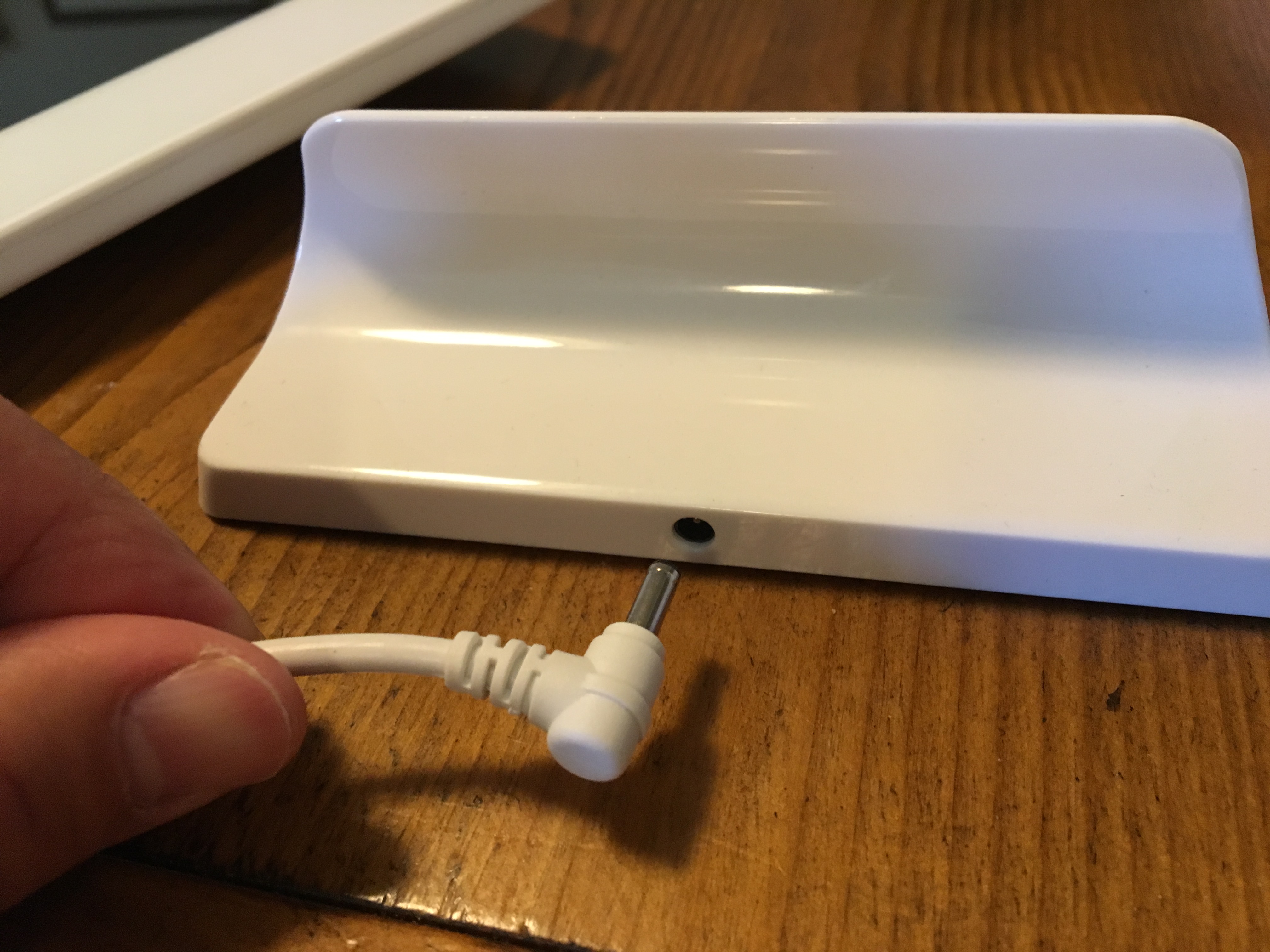 Place the frame onto the charging stand
On the bottom of the frame you should see a set of 4 holes. The middle two holes go onto the charging stand.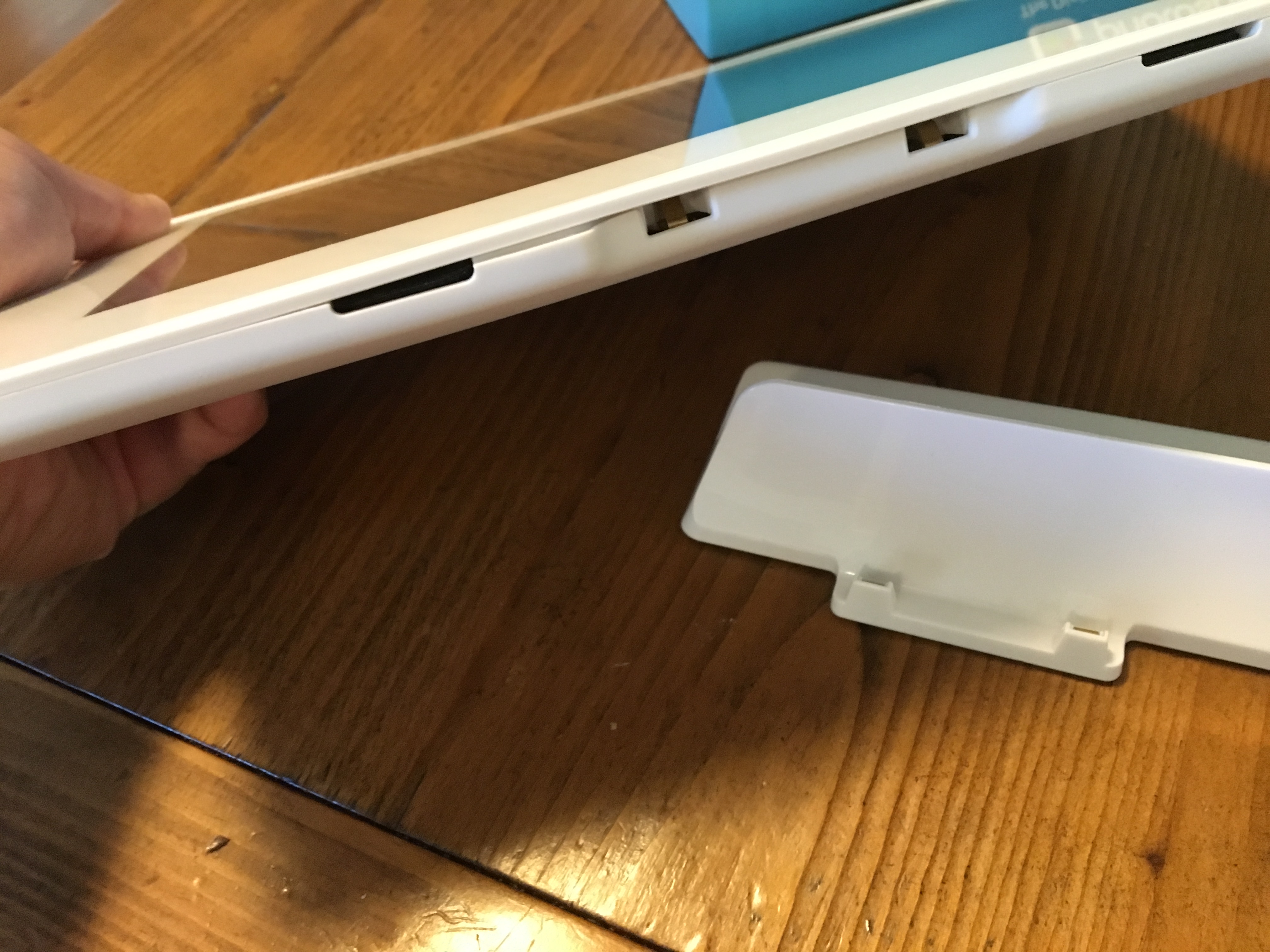 Just place those middle two holes right on top of the corresponding fittings on the charging stand.....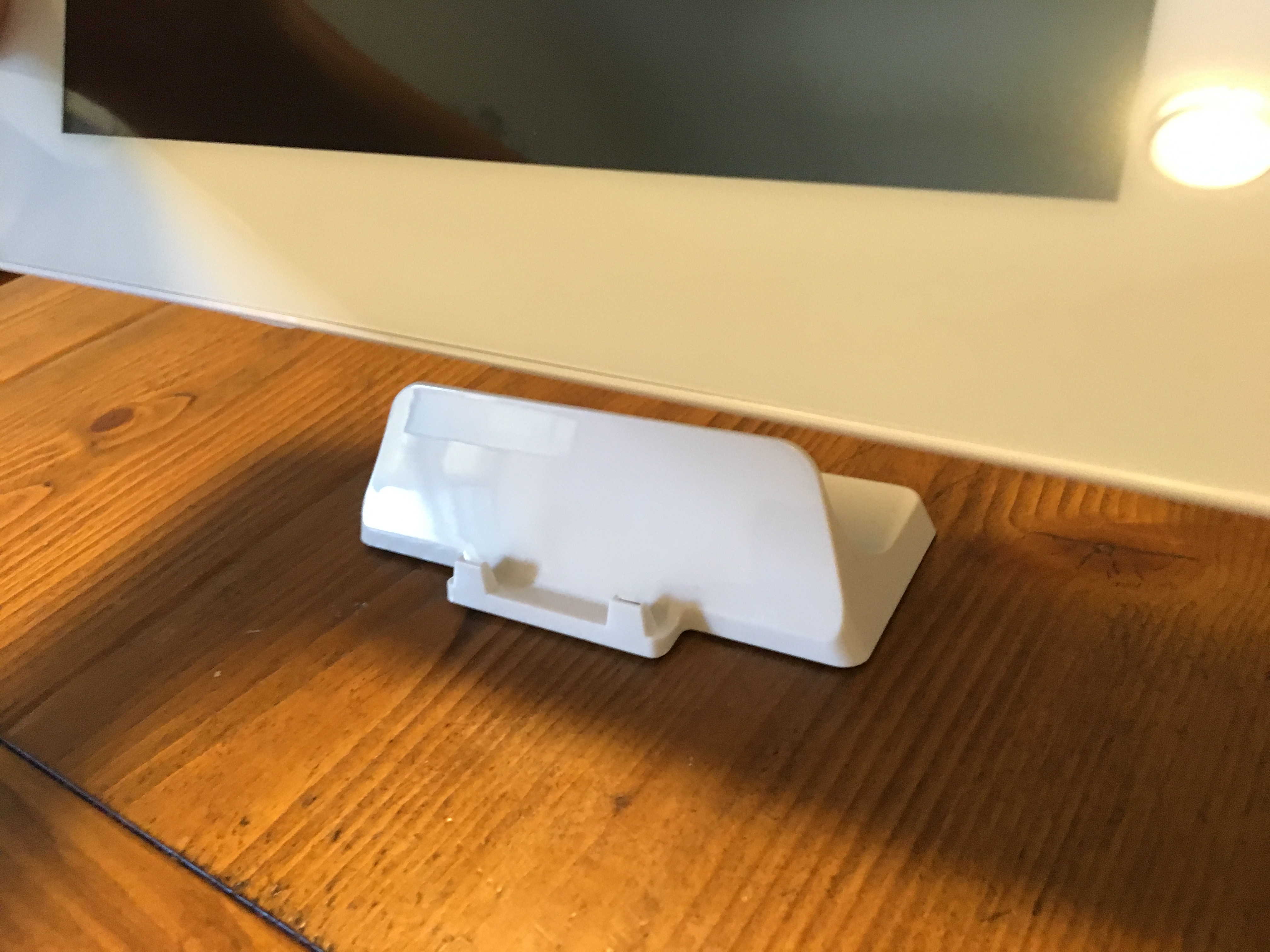 It should fit like you see here: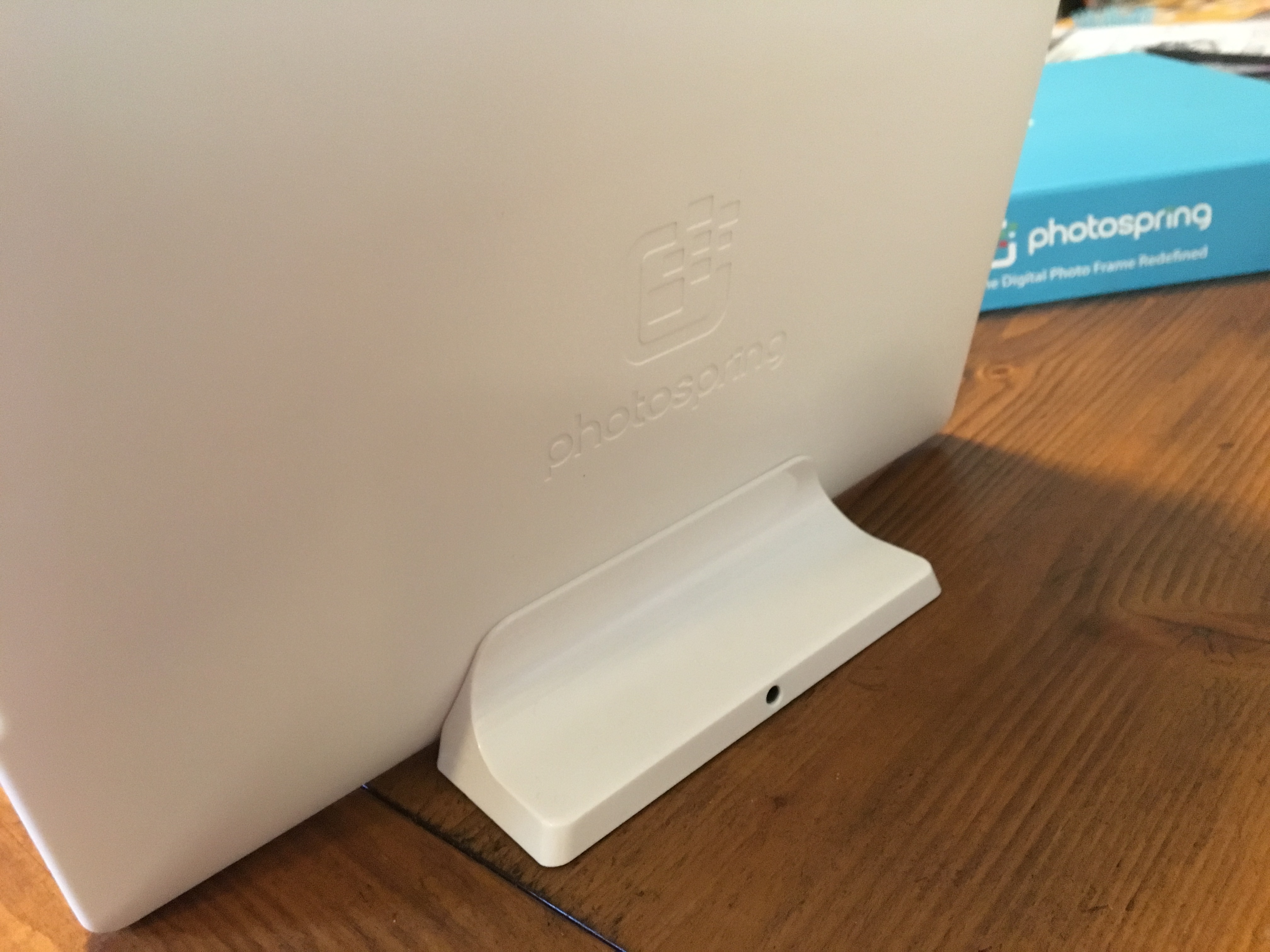 Press the power button for 5 seconds to power the frame up. The power button is the largest button located on the back of the frame.
A NOTE ON POWER: On some PhotoSpring frames the frame is designed to power on automatically when plugged in. This means when you press the Power Button to power down the frame, it will immediately turn back on. We recommend using Sleep instead of Power off. If you want to power completely off, unplug the AC Adapter first and then power down.
To stay up to date on PhotoSpring's latest features, news and discounts please follow us on Twitter or Facebook.