- Open a Finder window and navigate to a folder where you want to copy the photos from Mac Photos.
- Open Mac Photos

from your Applications Folder or bottom tray.
- Select the photos/videos you want to send to PhotoSpring.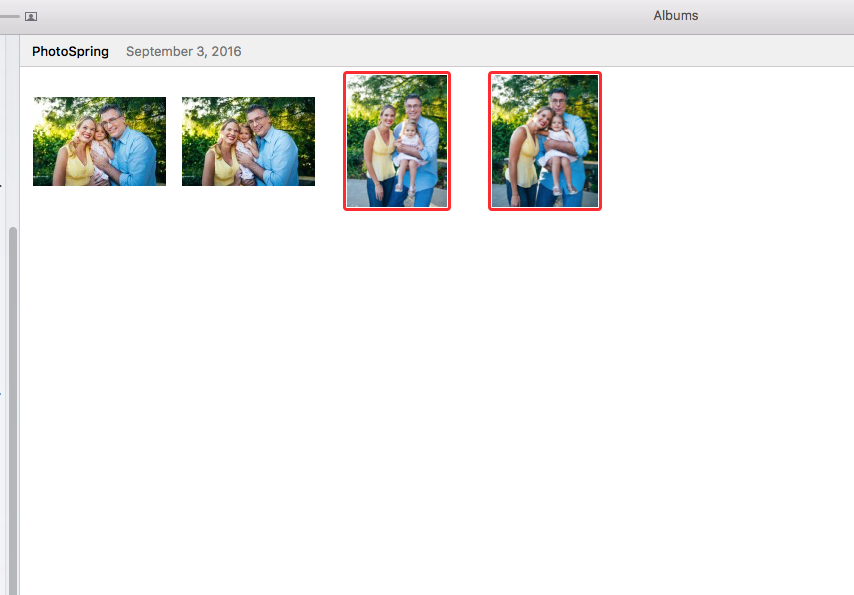 - Drag the items selected in Mac Photos into the Finder folder:
- To get the items you placed in Finder to a PhotoSpring frame, see this help article.