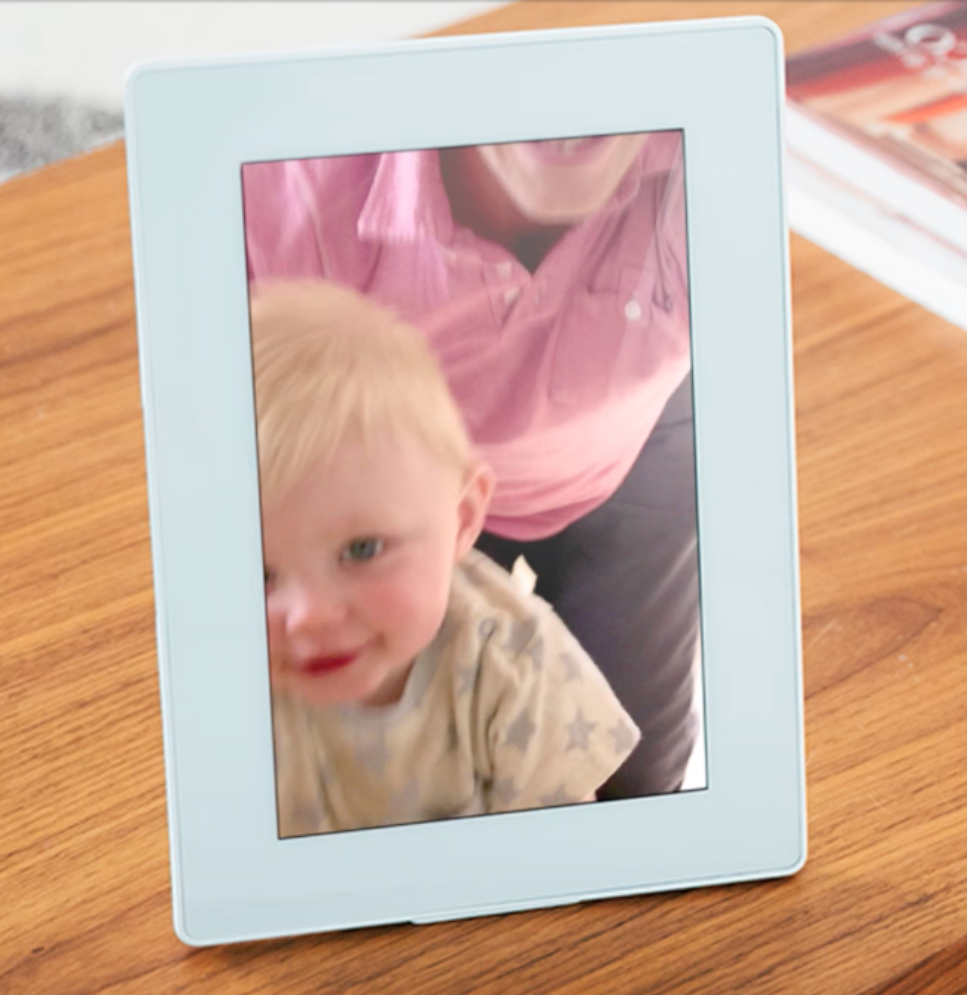 The PhotoSpring frame is designed to display photos and videos in both portrait and landscape modes. In both modes the frame can be placed on the charging stand to maintain its charge.
To switch between portrait and landscape modes simply tilt the frame in the direction you would like it to display photos and videos.
Note - portrait mode is only available in when displaying photos in a slideshow. We will probably add the Photo Info and Playlist screens at a later date.