You can adjust the volume on your PhotoSpring Frame in the following ways:
While Video is Playing
While the video is playing swipe up and down with two fingers. This will bring up the volume controls and allow you to adjust as needed.
In the Device Settings Screen
The Device Settings screen can be accessed from the upper right corner of either the Photo Info Screen, or the Playlist Screen by tapping on the menu button

and selecting Settings from the Menu that appears.

Once in the Settings Screen you will see a set of buttons just under the frame name. See below:

Tap Device to get to the Device Settings Screen: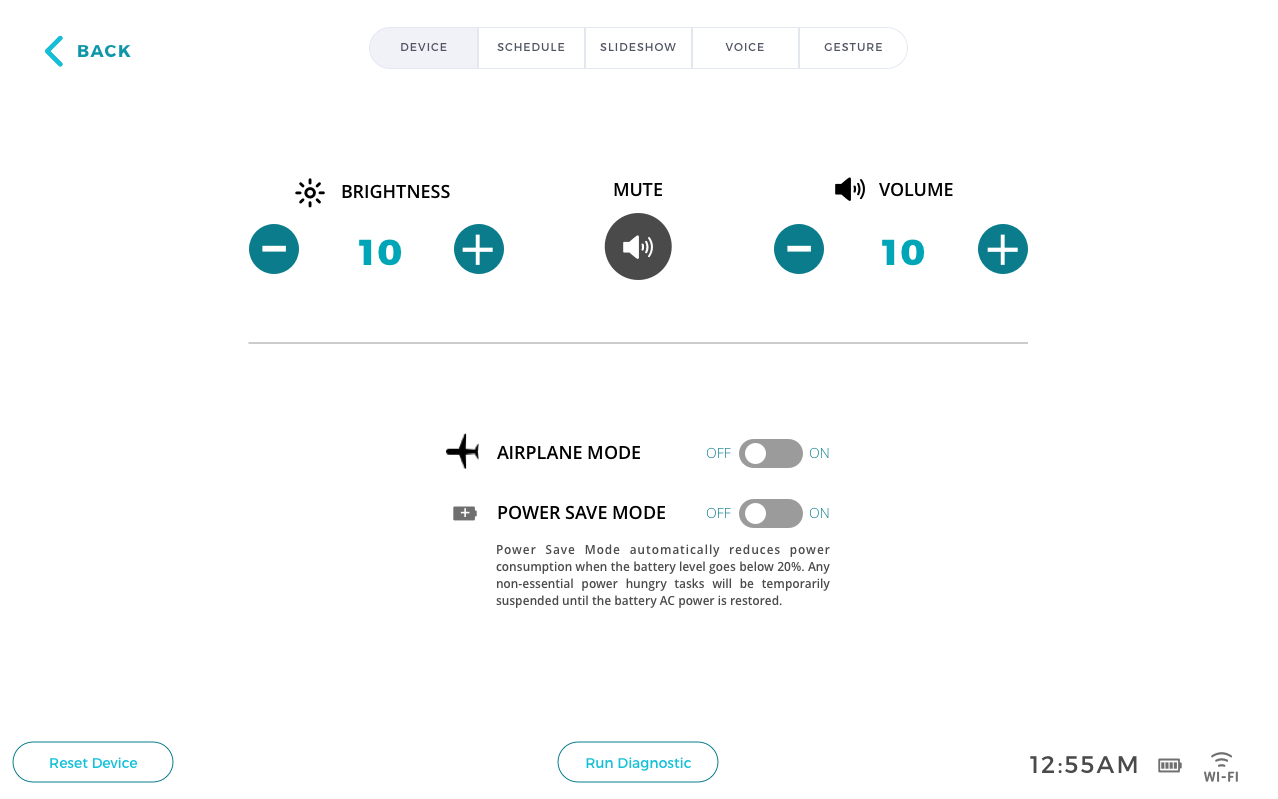 Tap the + or - buttons to adjust volume.
From the Drop Down Menu
Swipe down from the top of the screen with one finger. It will reveal a drop down menu.
Locate the Volume settings on right side of this menu. Tap + or - to adjust the volume.
Use the Volume Buttons
On the 8" frame there are volume buttons on the back of the frame. When in landscape orientation these volume buttons are at the top of the backside of the frame. Press the buttons to change the volume.
Tags: sound, vol, mute, loudness, loud, quiet, hear