Go to my.photospring.com on your browser and click on the Log In button as highlighted below: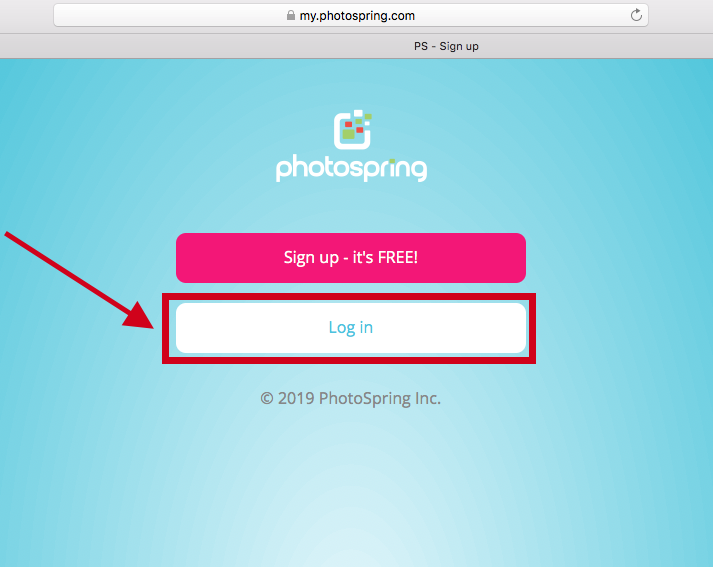 Next click on the "I forgot my password" link as shown below: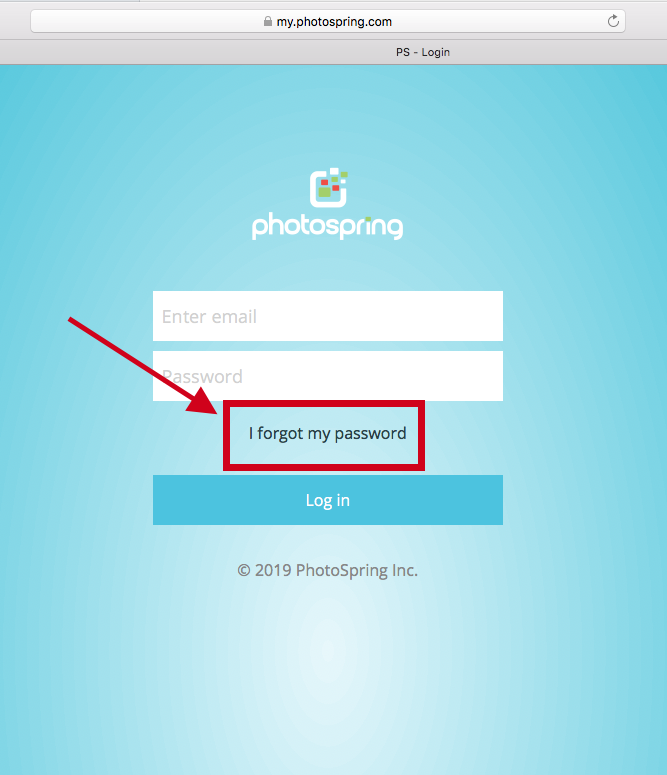 Enter the email address you use to log into the account and click on the Submit button: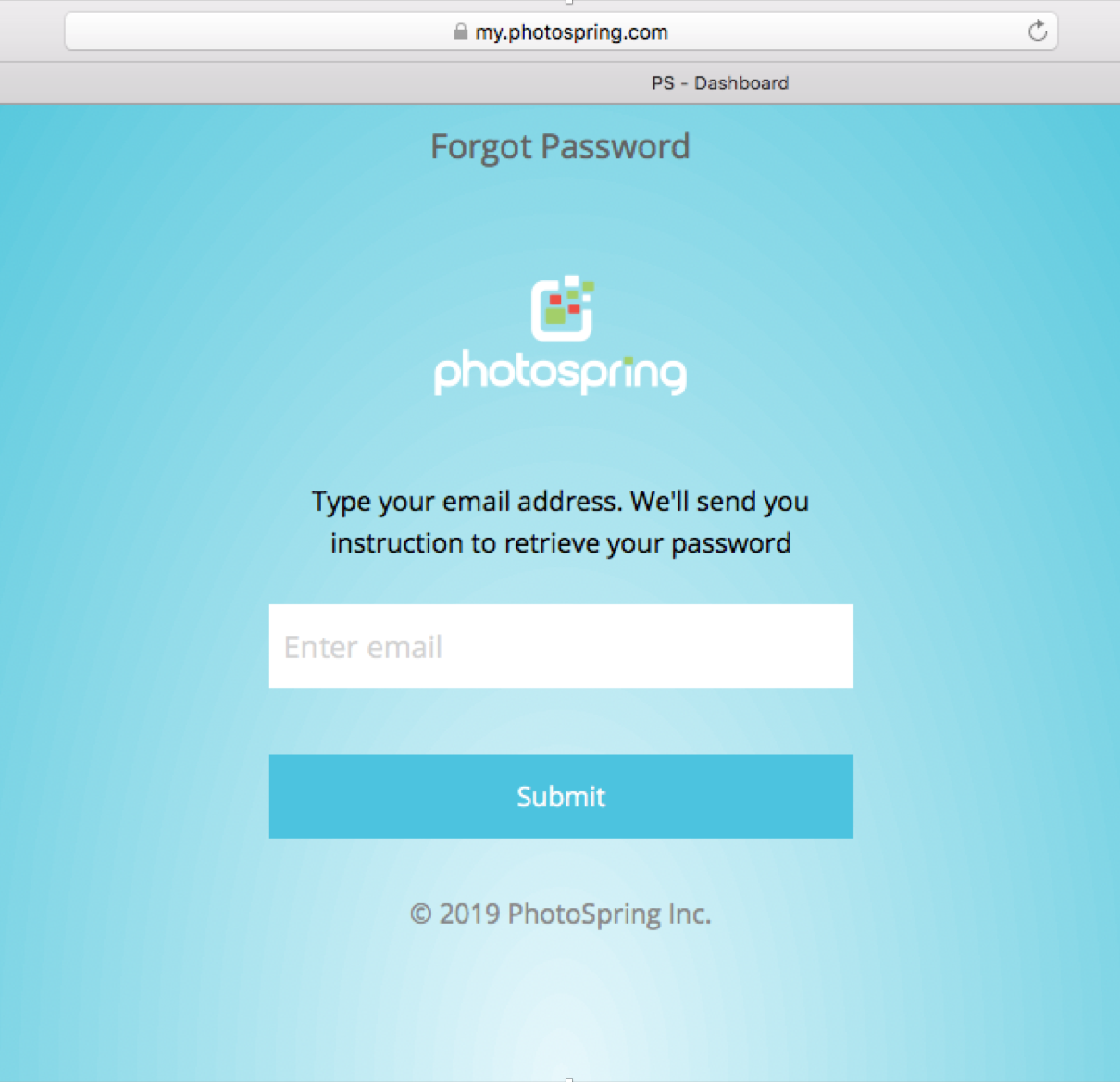 Check your email. You should receive an email from us within two minutes. If you don't see it please check your spam folders. When you receive your email click on the Reset Password link in the email as shown below: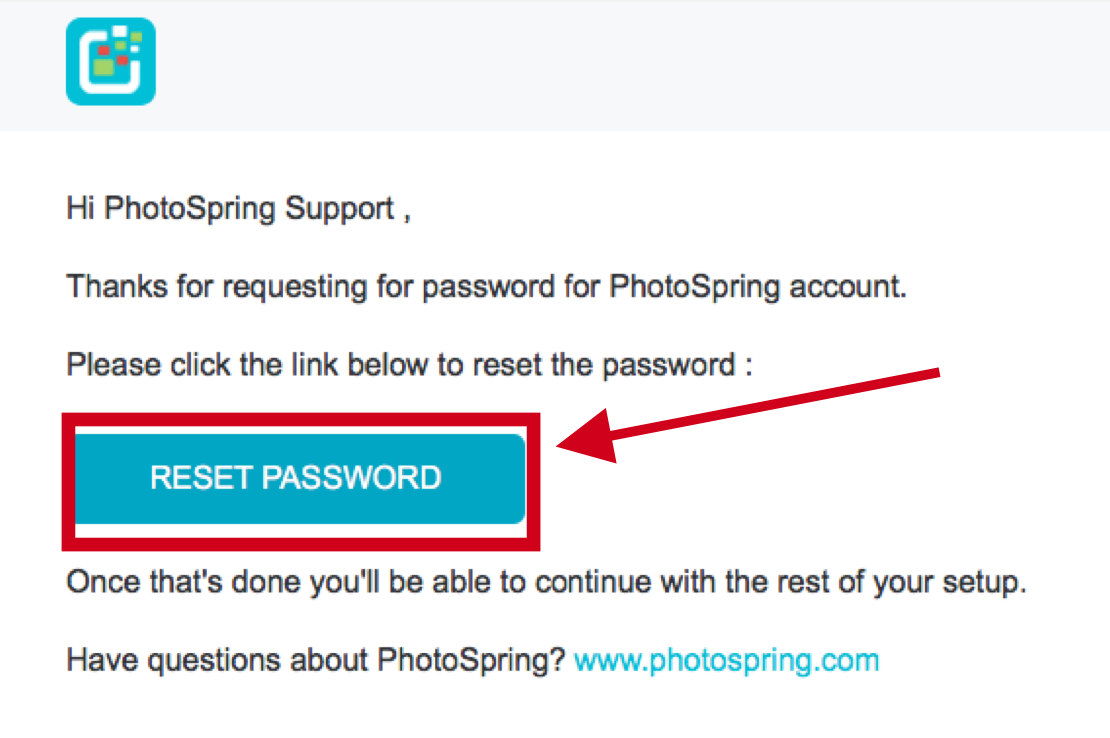 You will be taken to a Reset Password page on your browser. Enter a NEW password in the first box. Enter the same password again in the second box. When finished click on Reset Password.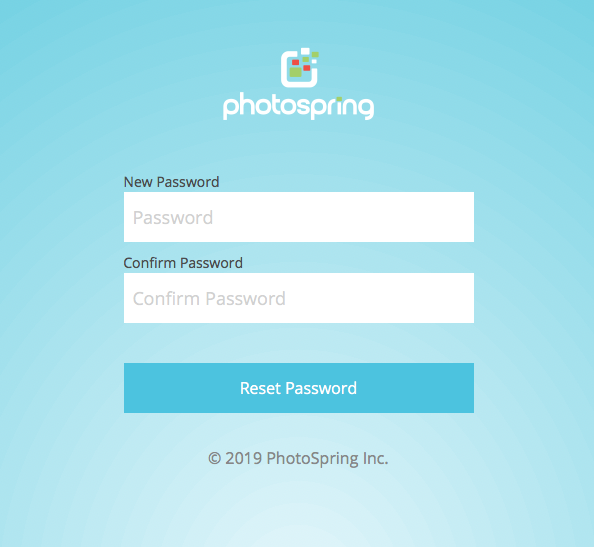 The final step is top login. Enter your email and your NEW password in the login screen.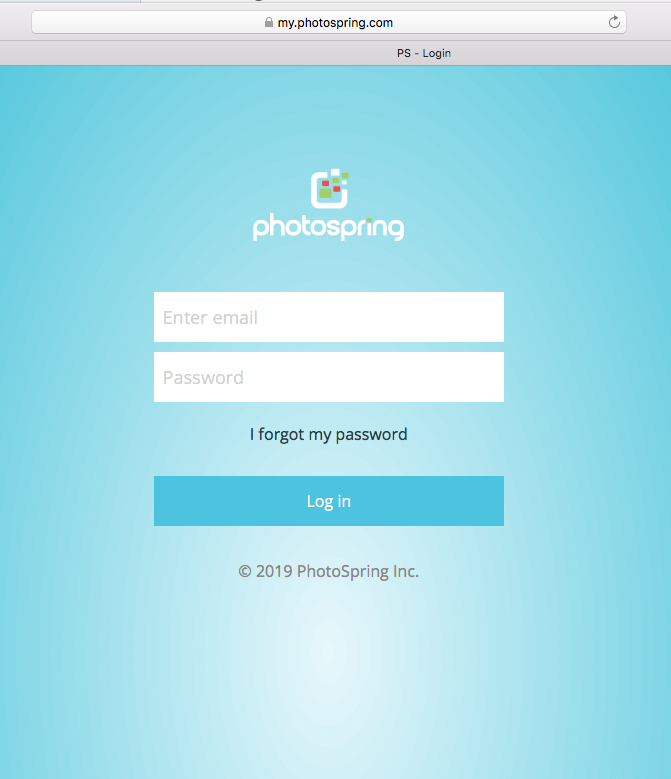 Tags: Forgot, forget, pwd, password