Frame owners can view the upload status of the photos ad videos sent. This data is saved for at least 14 days.
To view the upload status do the following from the iPhone app (feature will come soon to Android app):
Step 1: From the home screen tap on Manage Frame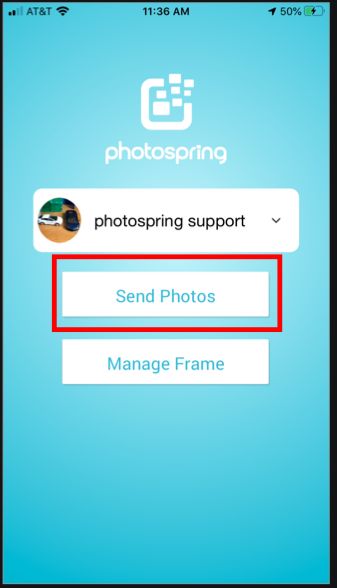 Step 2: Tap on Your Frames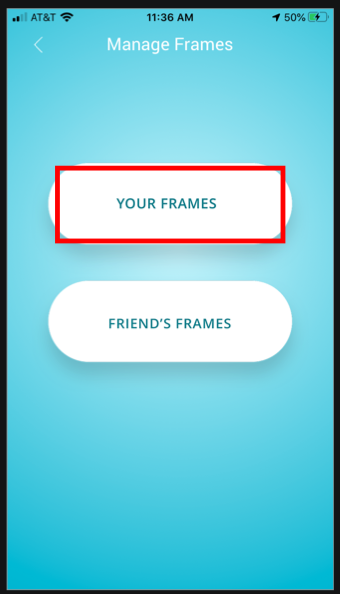 Step 3: Find the frame you sent photos/videos to and tap on it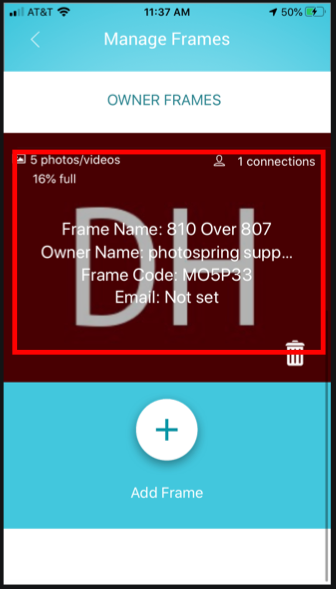 Step 4: View the status of your Uploads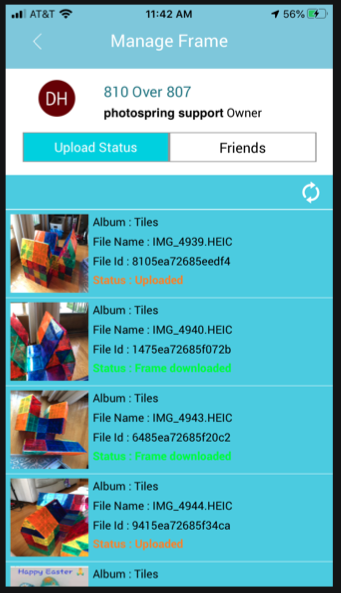 Different Possible Status
Normal Upload Progression

Pending - the photo/video is waiting to be uploaded.
Uploading - the photo/video is being uploaded
Uploaded - the photo/video has successfully reached the cloud but the frame has not been notified.

If a photo reaches this state and then IF THE FRAME IS REACHABLE the frame will be notified shortly.
If a video reaches this state, then the video must first be converted in the cloud before the frame is notified. A good rule of thumb to wait is about 5-7 times the length of the video. So if you sent a 10sec video you will need to wait around 50-70 sec before the frame is notified.

Frame Notified - If the frame is online then it has been notified that this photo/video is ready to download. If the frame isn't online then it will be notified when it comes online. You can check the frame's online status in the Manage Frame section of the app or at my.photospring.com.
Frame Downloaded - the frame has downloaded the photo/video

Abnormal Status

Failed - the upload of the photo/video has failed. Swipe left to retry upload.
Tags: Missing, not downloaded, not uploaded, upload, download