Sometimes you want to send photos or videos to a frame on a schedule. Some examples:
A photo a day as part of giving PhotoSpring as a gift during valentines day.
A photo a day for the twelve days or Christmas or eight days of Hannukah
Your mother calls you every day to ask you to send more photos. Instead just load up 100 photos and schedule them over a months time to keep her off your back. :)
Here are the limitations of the photo scheduler:
The scheduling feature is only available on the Web uploader at my.photospring.com
You can schedule up to 1gb of photos/videos total or 500 items at a time.
Schedules can go out up to 3 months in advance. So on January 1 you can schedule photos up to April 1.
Here's how you schedule photos:
Step 1: Go to my.photospring.com and login to your account.
Step 2: Select the Schedule Photos button on the home screen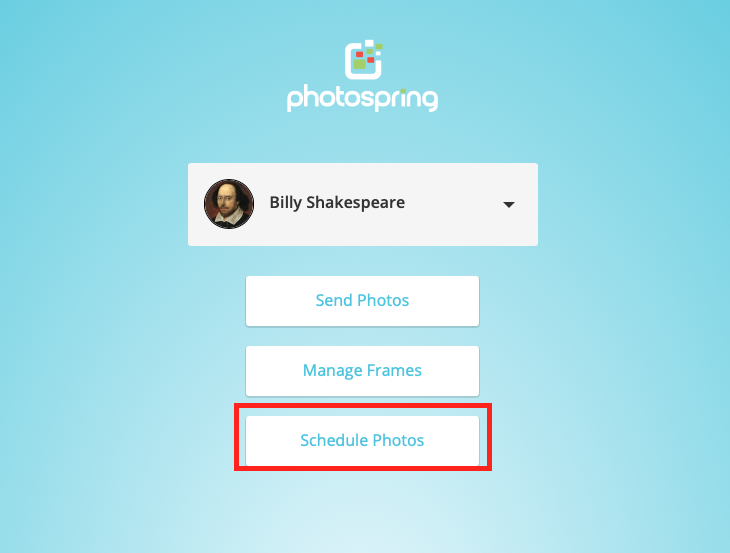 Step 3: Select the frame(s) you would like to schedule photos for
Step 4: Add photos or videos to the dates you want them sent
In the Schedule Photos screen you will see boxes with a date for each box. Add photos or videos for each date you want the items sent. You can either:
click on the Add+ button (shown in purple below) or
drag the items you want sent into the box (red box)
Scroll down to reveal more dates - up to 3 months in advance.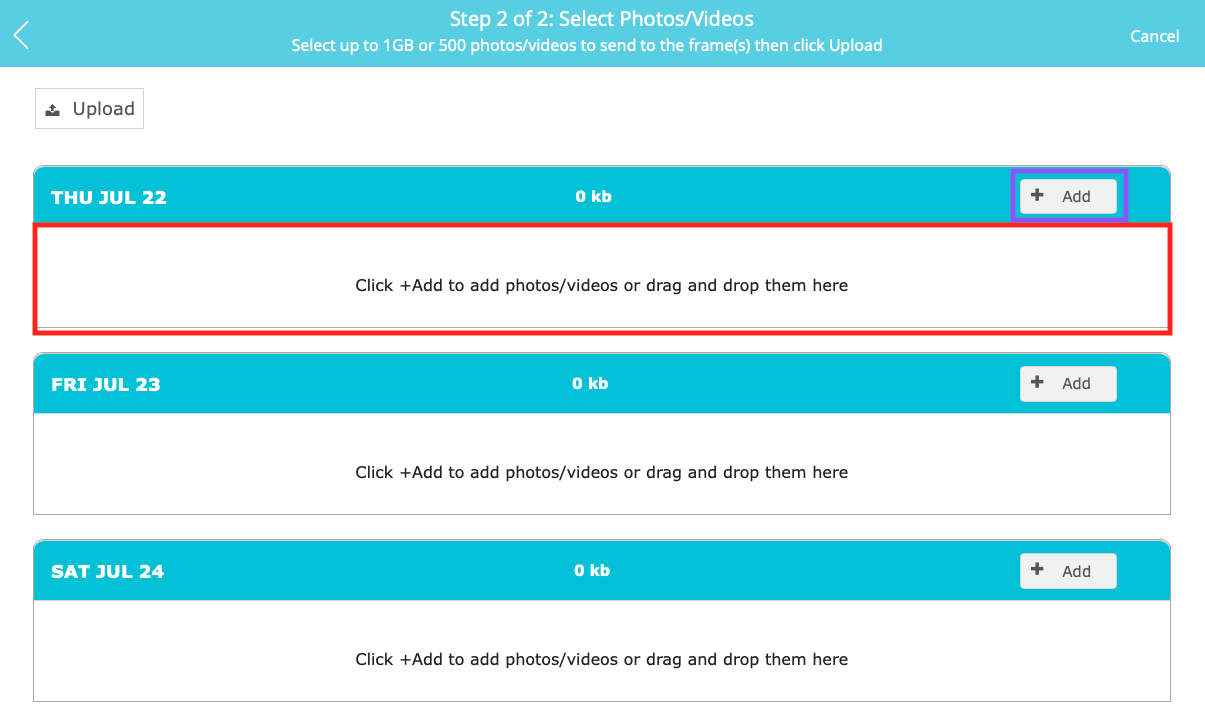 Step 5: Upload the photos/videos
After loading up the photos into the browser, click on the Upload button to start uploading the photos.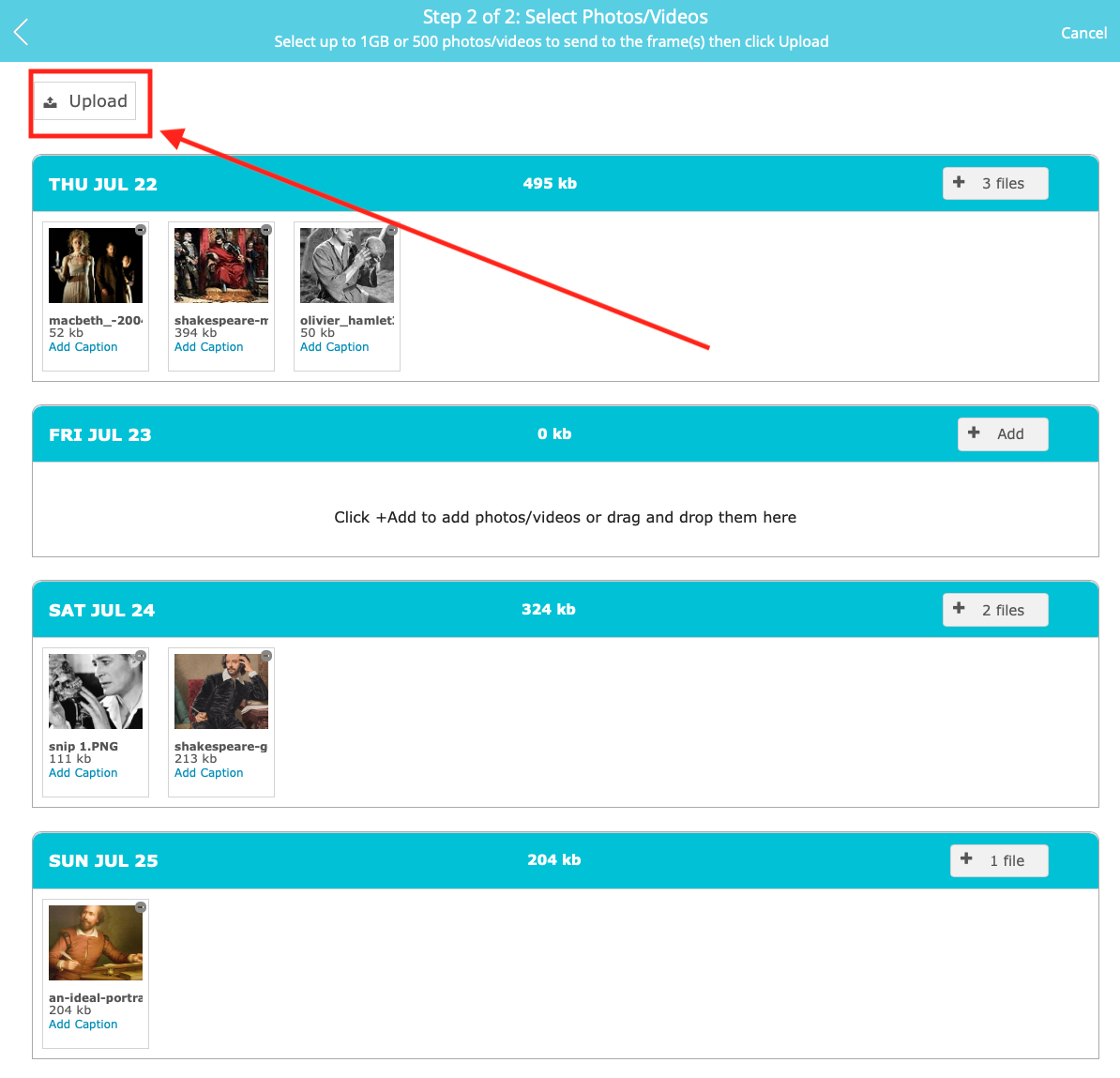 Step 6: Checking the status of your scheduled upload
After the upload occurs your photos can be in three states
Uploaded
Ready to Download
Downloaded by the Frame
You can check the status for each of your photos, when it is scheduled to be sent and even stop it from being sent. From the Home Screen tap on Manage Frames --> Your Frames and select the frame you want to check. This will reveal the upload status screen.