PhotoSpring 10 Standard Frame (no battery)
In the Box
In the box you should see a PhotoSpring 10in frame, AC charger, Frame Moulding and Flexible stand. Take out them all out. Save the box just in case.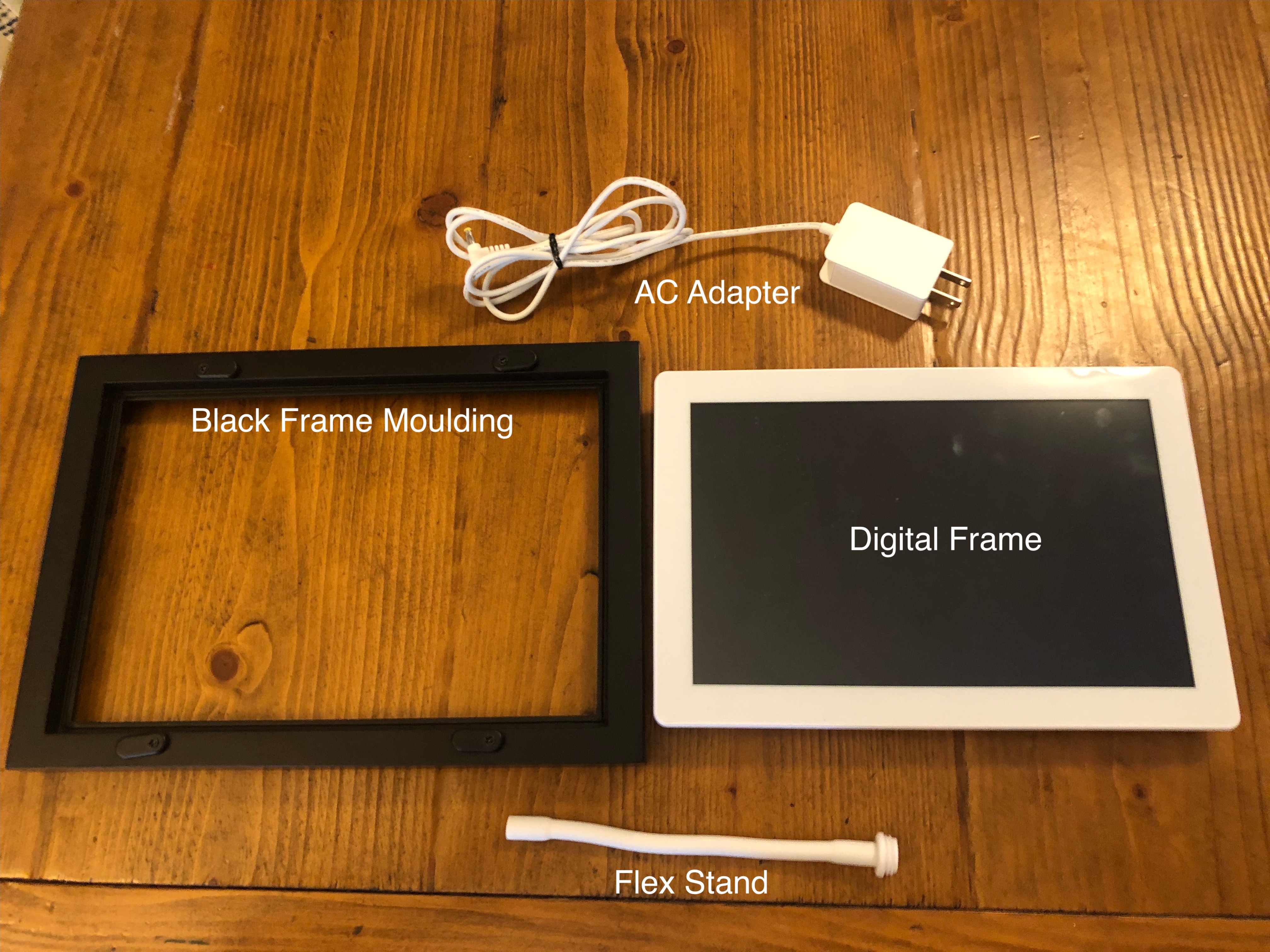 Optional: Attach the Frame Moulding to the Digital Frame
Your frame will come with either a black or white frame moulding. Attaching the frame moulding to the digital frame is optional. To attach, place the frame moulding over the digital frame so that the tabs which hold the frame in place are on the back of the frame. Secure the frame moulding to the digital frame by turning the tabs as shown below.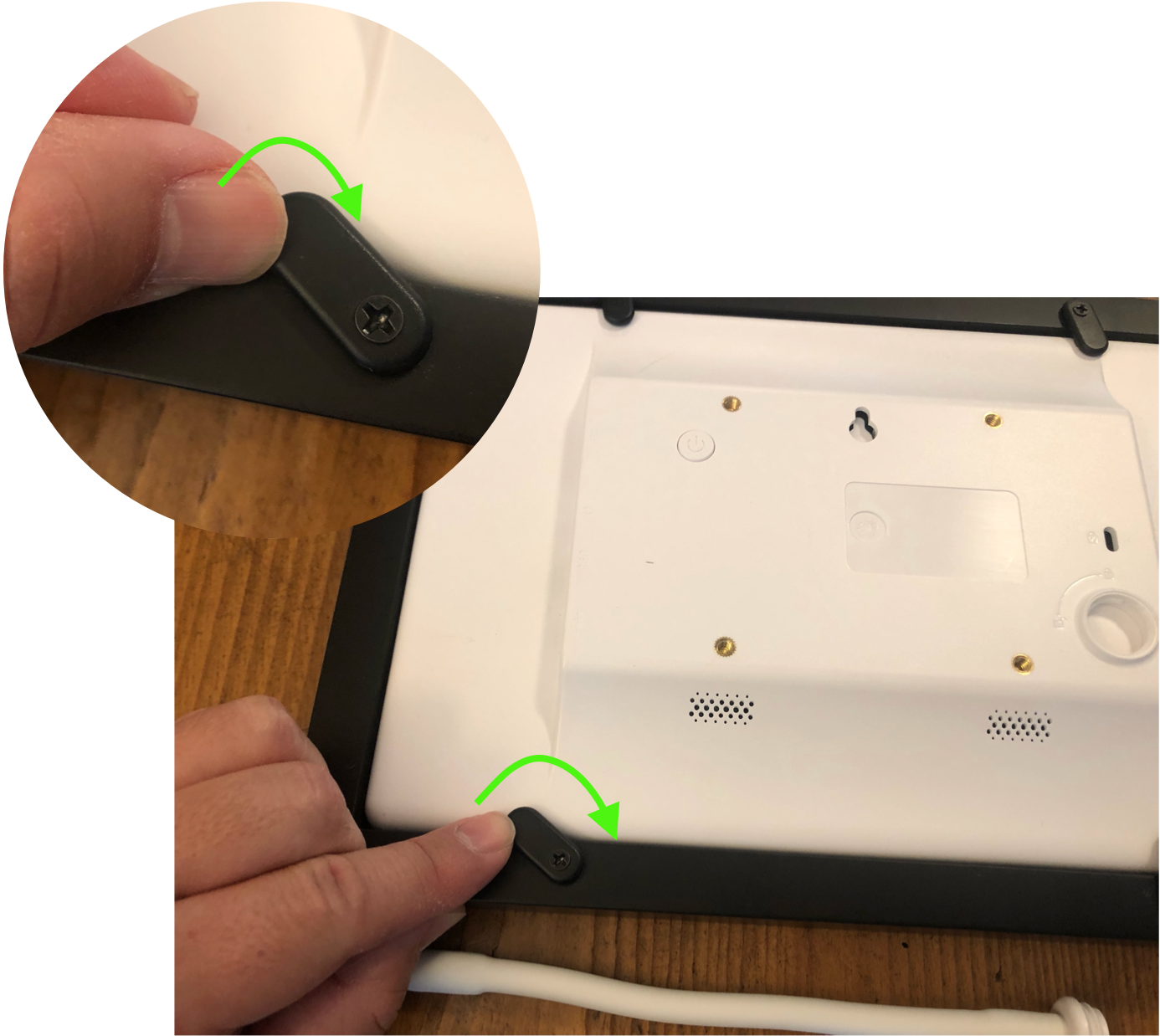 Attach the Flexible Kick Stand to the Digital Frame
Attach the kick stand by turning it clockwise.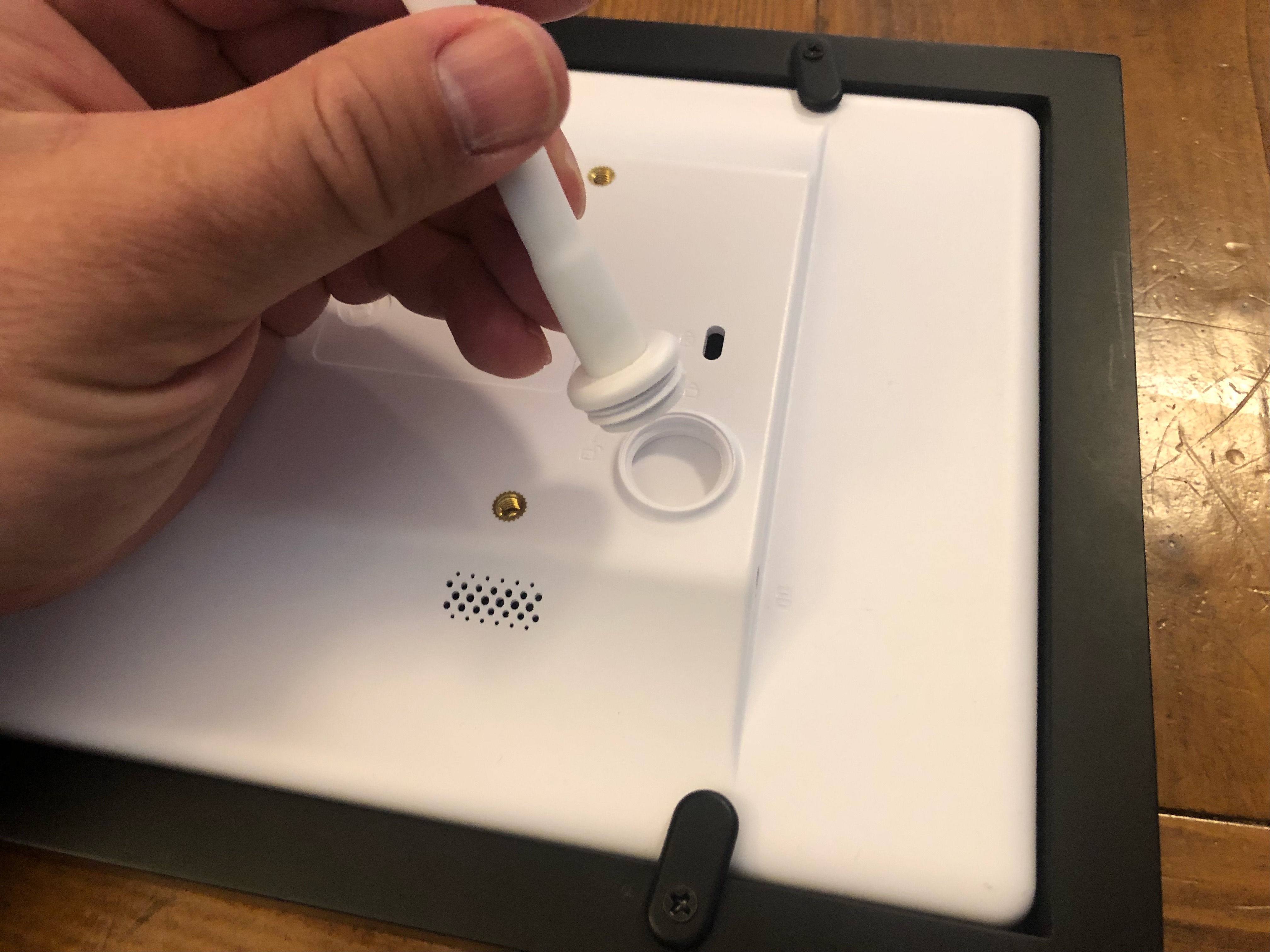 The kick stand is flexible so that it can accommodate any angle for the frame. We suggest bending it inward like you see below.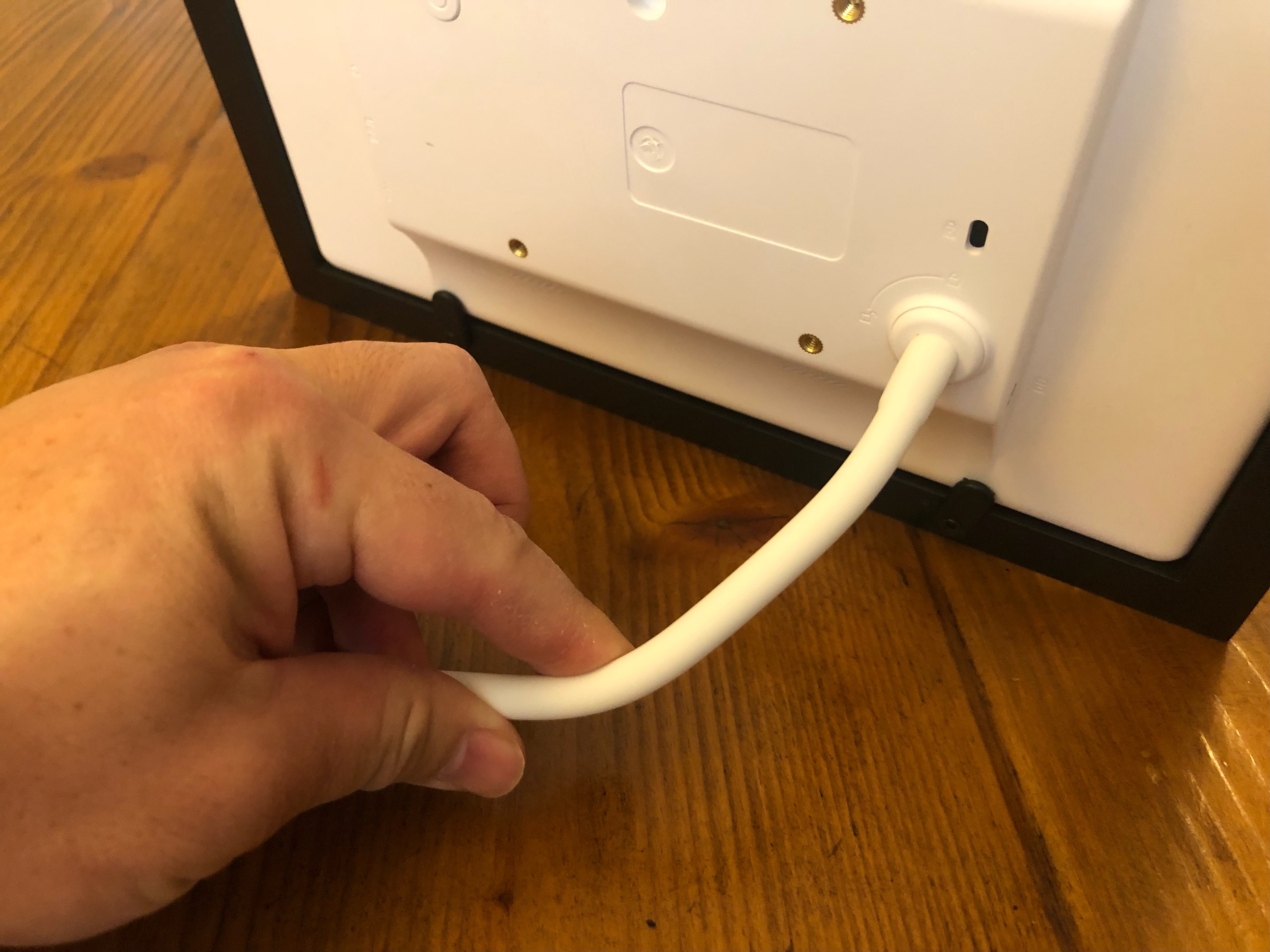 Power up the Frame
First find a place for the frame
It should be:
close to a power outlet
in an area where it can be easily seen
away from glare producing light
Plug the AC Adapter the a power outlet
Common mistakes here are the outlet isn't working or it is a switched outlet.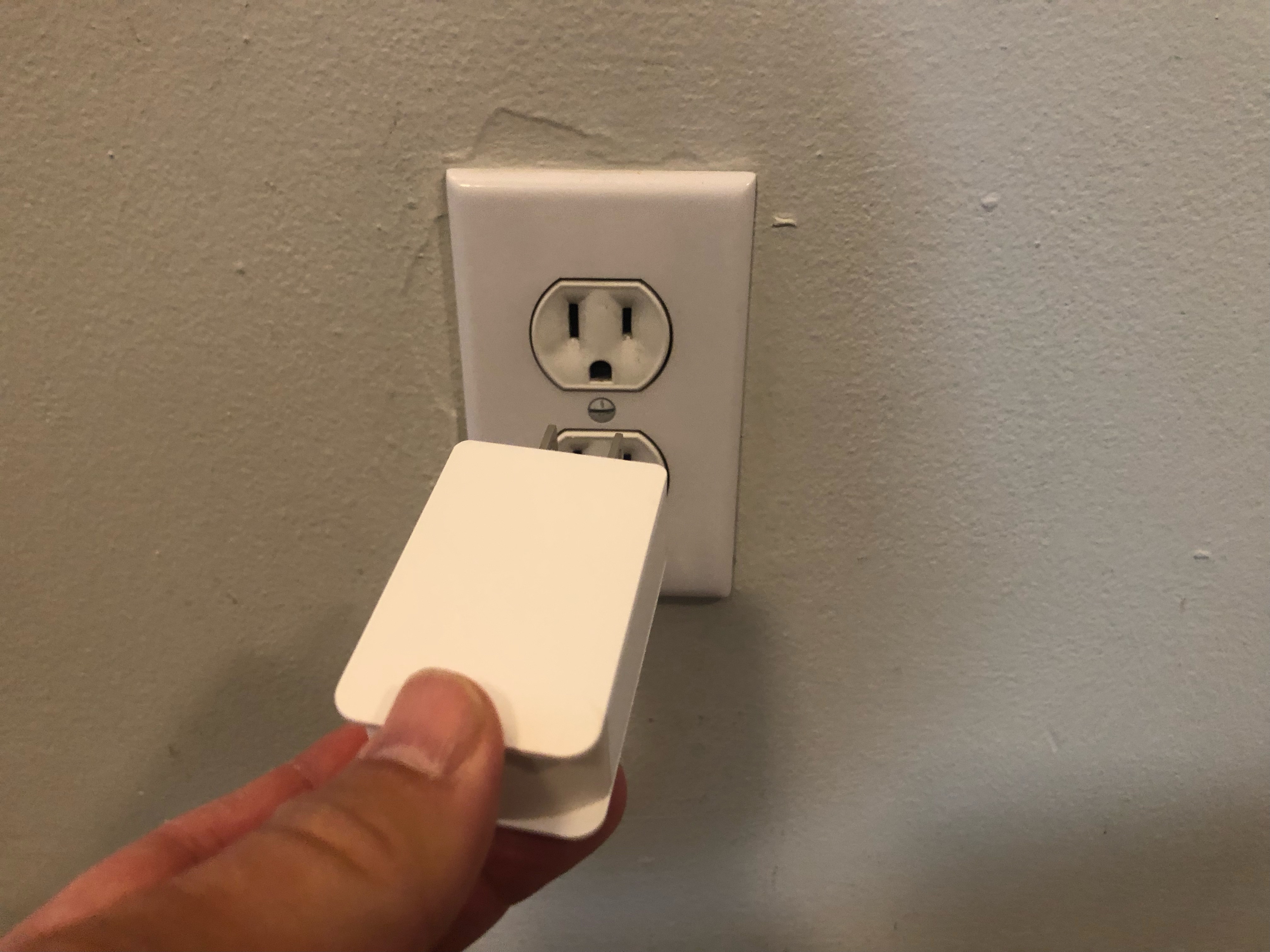 Plug the other end of the AC Adapter into the back of the frame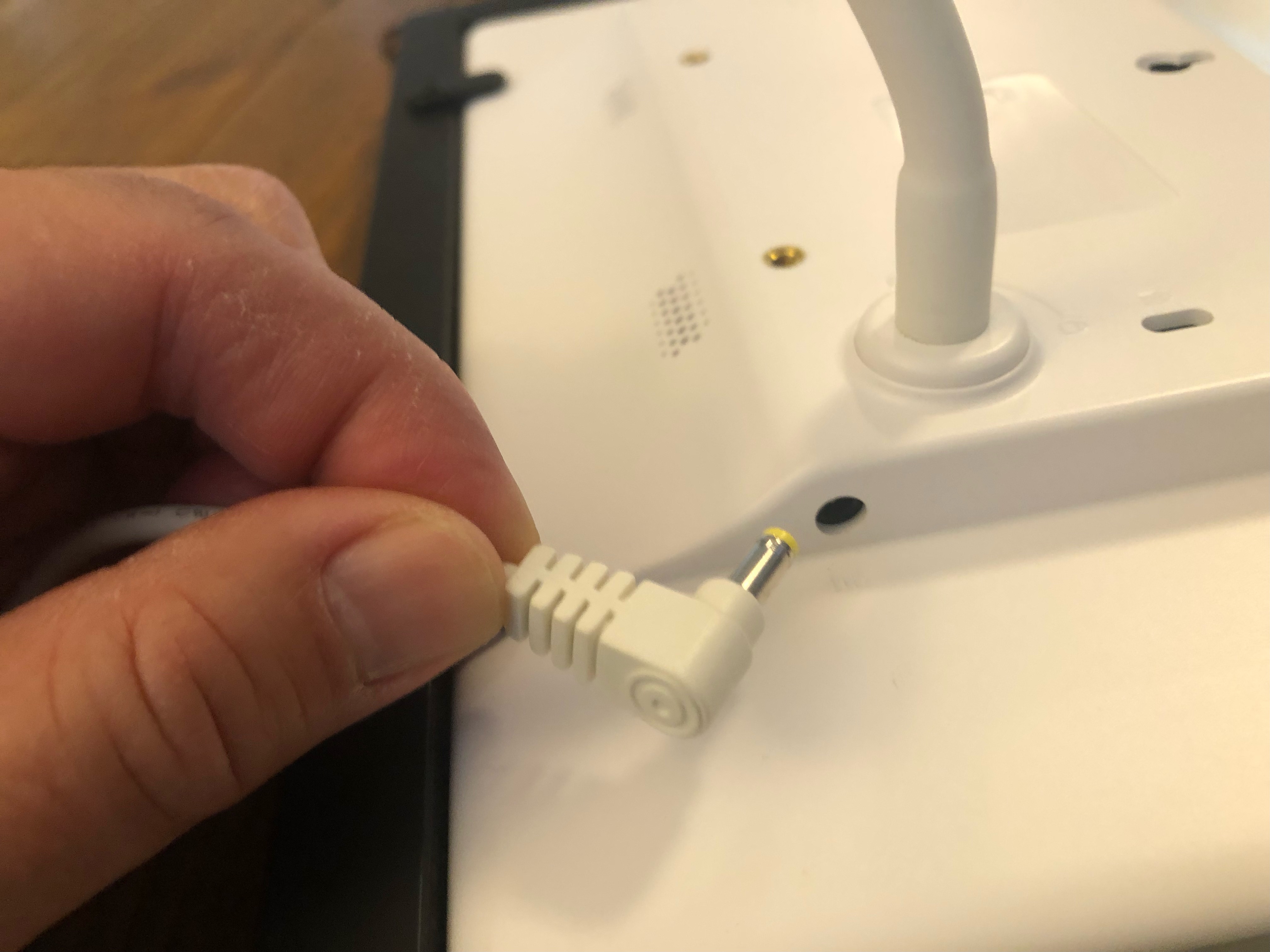 The frame will power on by itself anytime it receives new power from the AC adapter.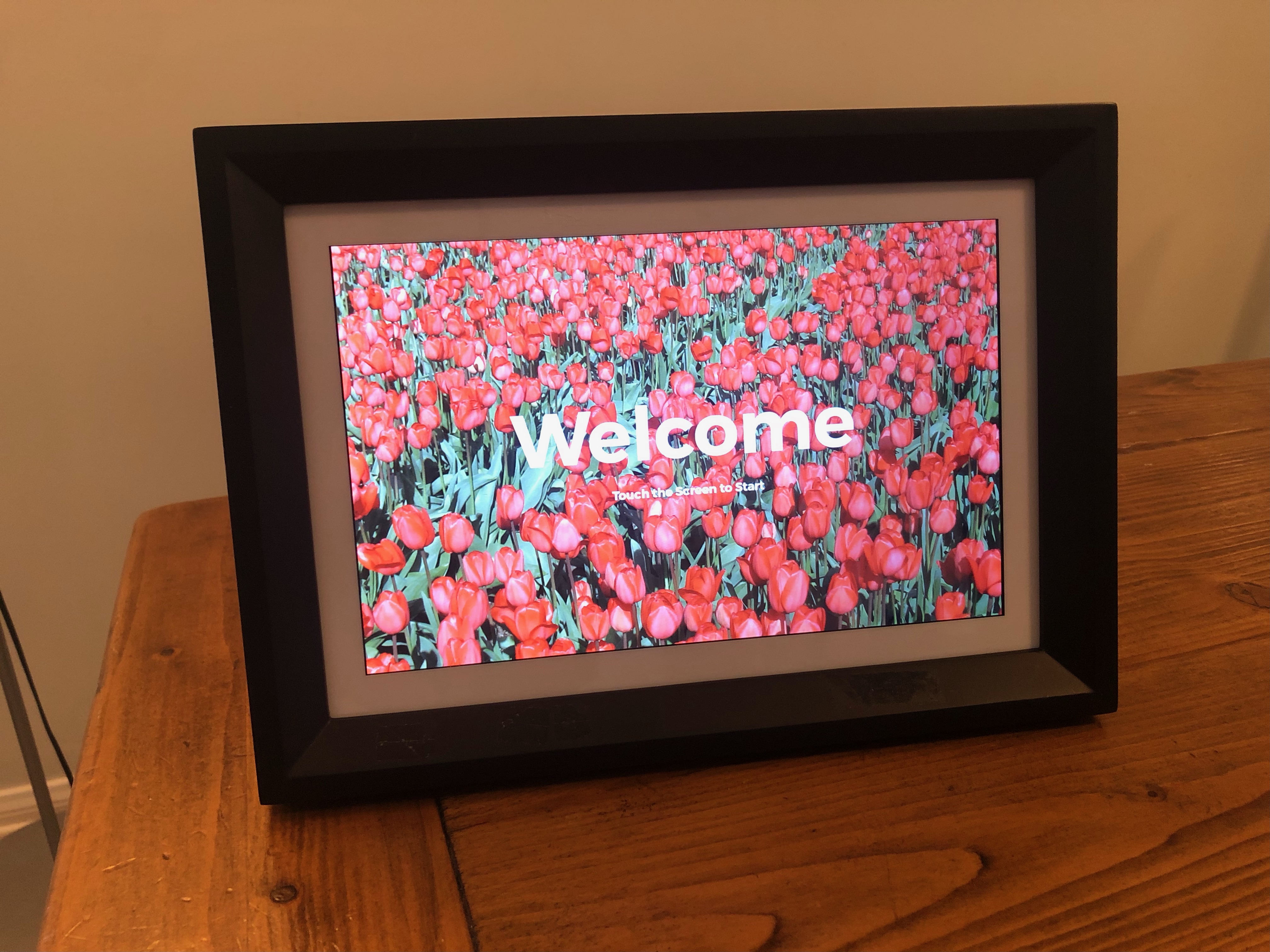 To turn the frame on/off press the power button for 5-10 seconds. The power button is located on the back of the frame.
Still having trouble powering up? Click here to troubleshoot.