PhotoSpring frames have an automated formatting feature which works to optimize how photos appear on screen. However, the automated system has to make some tough choices at times and not all photos can be automatically optimized to your liking. More on this here.
To format the on screen look of the photo, PhotoSpring provides a Photo Format Editing feature that lets you edit the displayed area of the photo to your exact specifications. Here's how you do it:
Step 1: Go to the photo you want to format and from the slideshow tap on the photo. It should reveal buttons all around.
Step 2: Tap the Edit button in the lower left corner of the screen. See below and look for the red arrow that points to the edit button. This will take you to a screen that will allow you to edit the view of the photo.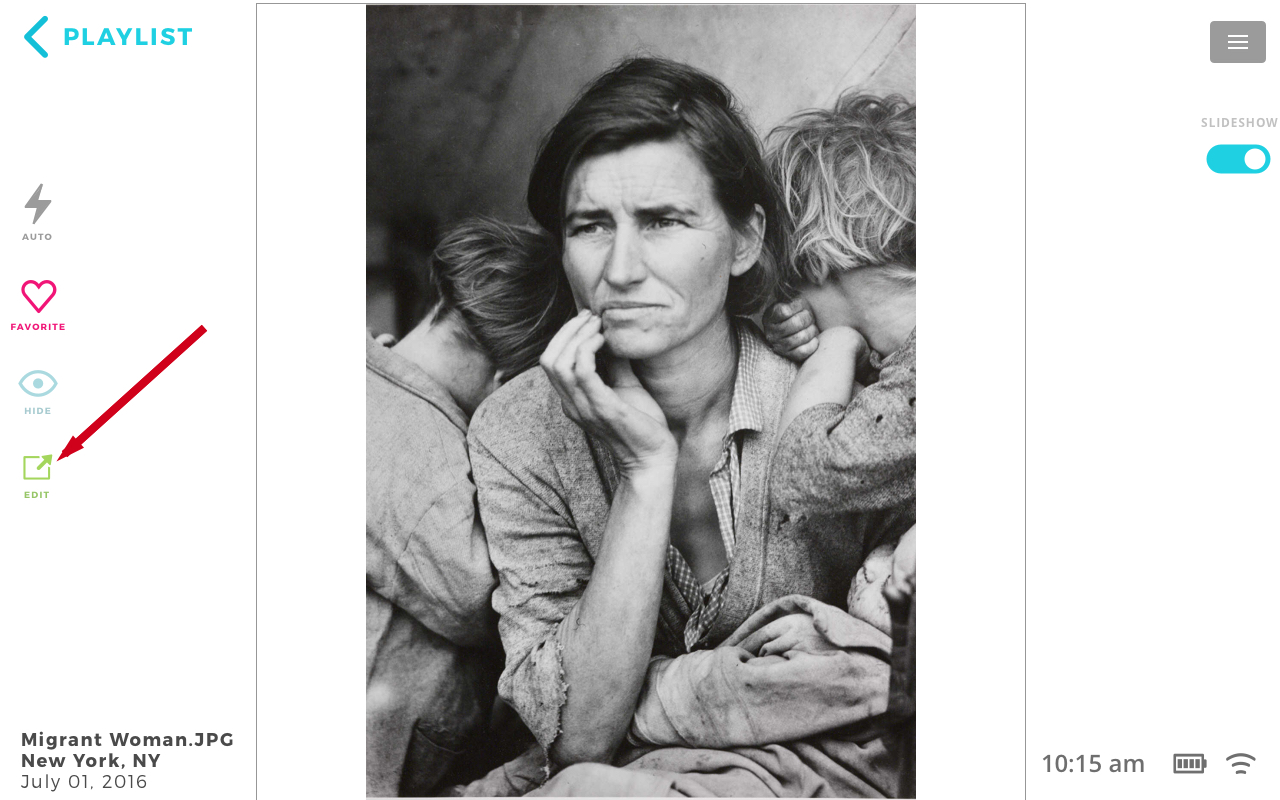 Step 3: In the format editing screen you can control the viewable area of the photo by resizing and moving the rectangle you see on screen. The borders of the rectangle represent the viewable area of the screen. Anything outside of the rectangle will not be seen. Anything inside will be seen.
Landscape button - tap this to view the landscape formatting. This is the default formatting view
Portrait button - tap this to view the portrait formatting
Reset - tap this to reset to the frame default formatting
Save - tap this to save your changes