First thing, get the PhotoSpring app for your smartphone. See this help article to get the app.
The PhotoSpring Smartphone app gives you two ways to send photos to your frame
Send Photos manually to the frame
Step 1: Open the PhotoSpring app and Tap on Send Photos from the home screen: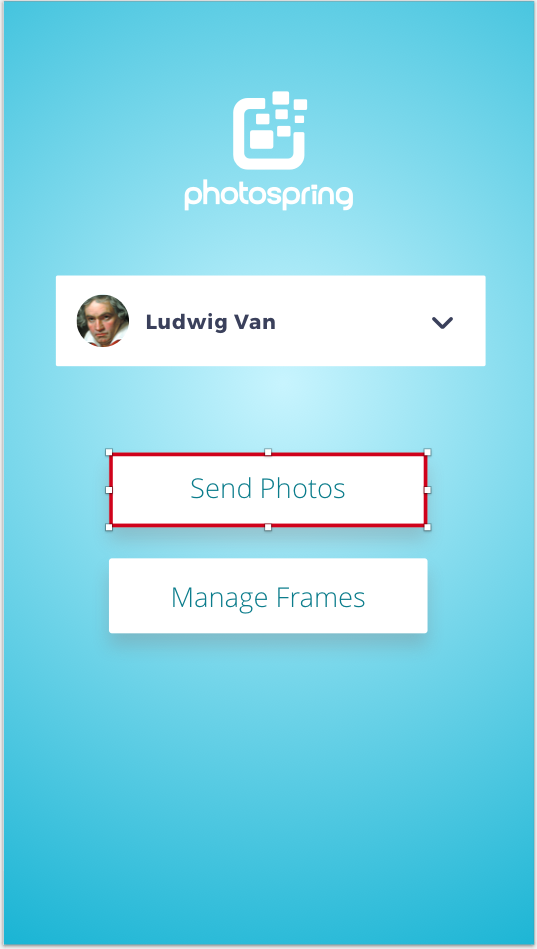 Step 2: Tap on the photos and videos* you want to send. Tap Done when finished.
Note: Your photo gallery may look different than the one you see below: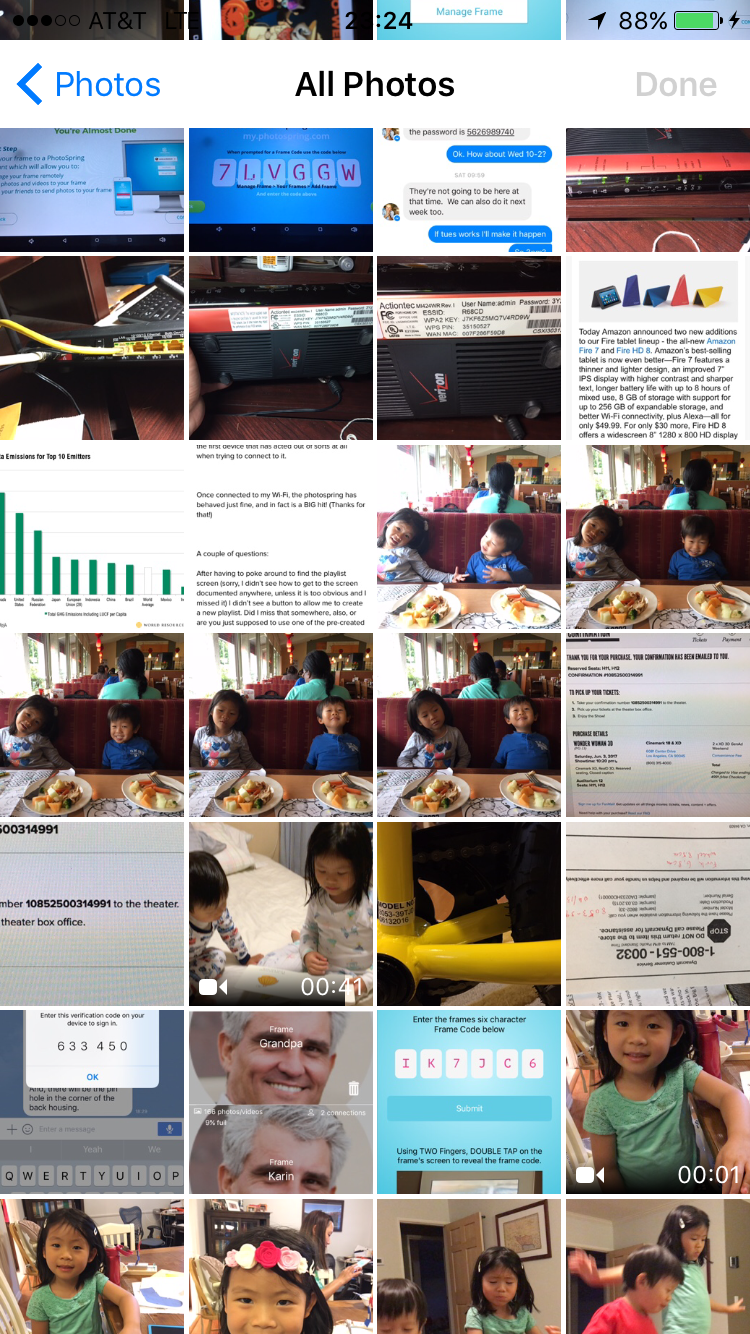 Step 3: Tap the frame(s) you want to send these photos to. You can select more than one. Tap Confirm to go to the next step.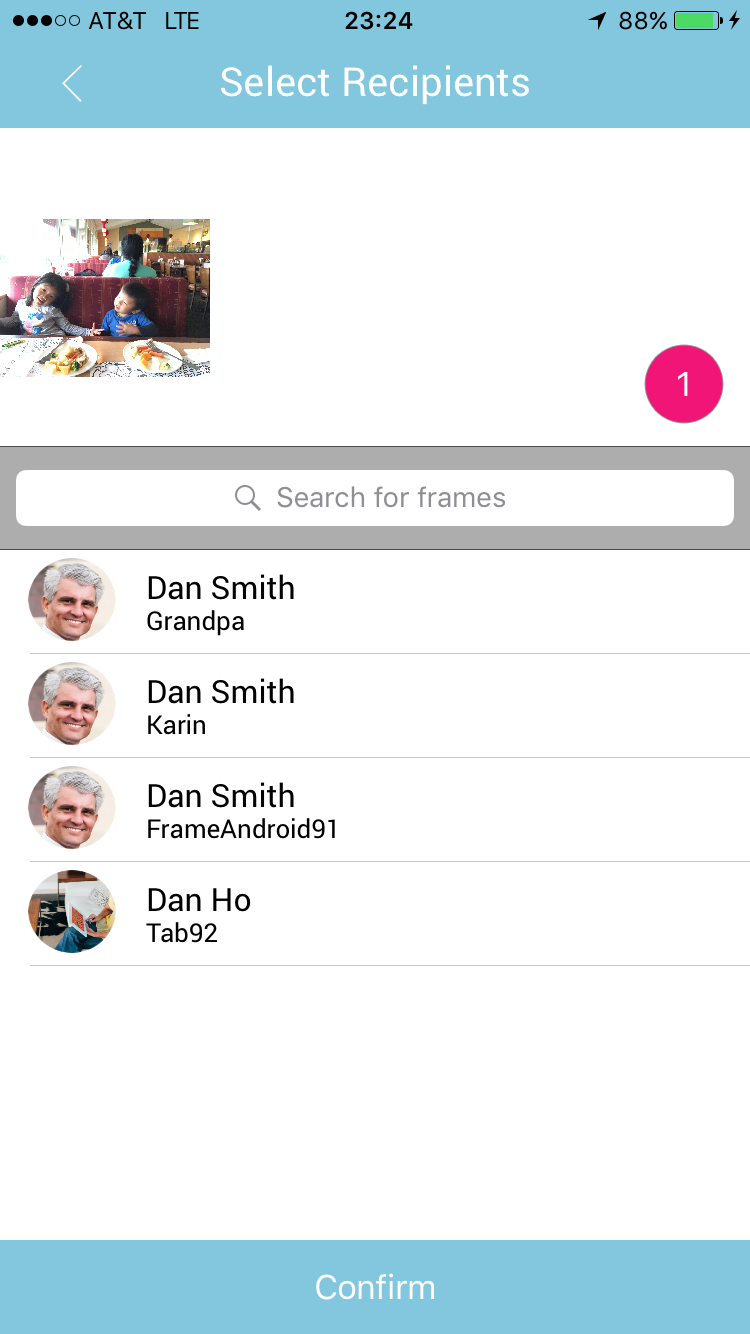 Step 4: (Optional) Add a Title you want to associate with these photos. These tags will be used in later versions of PhotoSpring to allow you to do things like filtering and organizing your photos. You can leave this blank and skip this.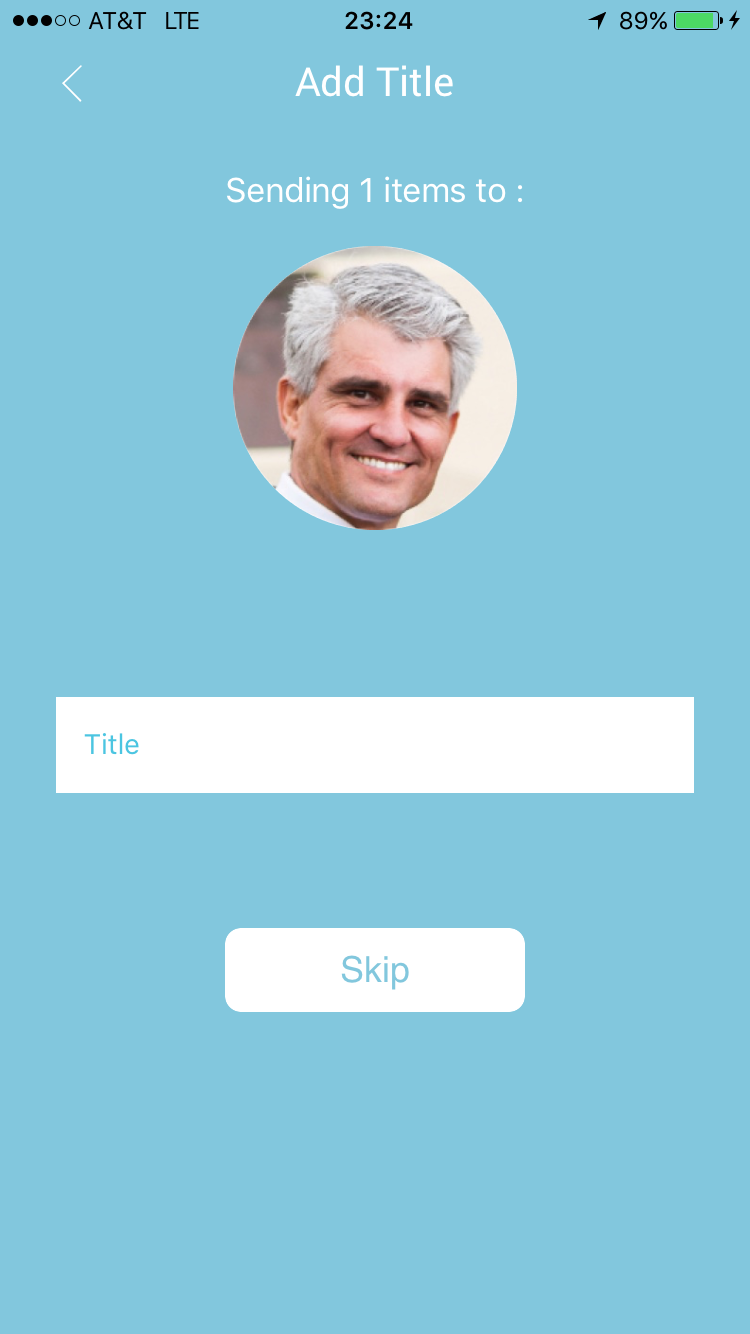 Step 5: A dialog box will open that shows you what photo is being upload. You can dismiss this. It will not affect uploads. You can see the photos currently being uploaded in the apps home screen under the Manage Frame button.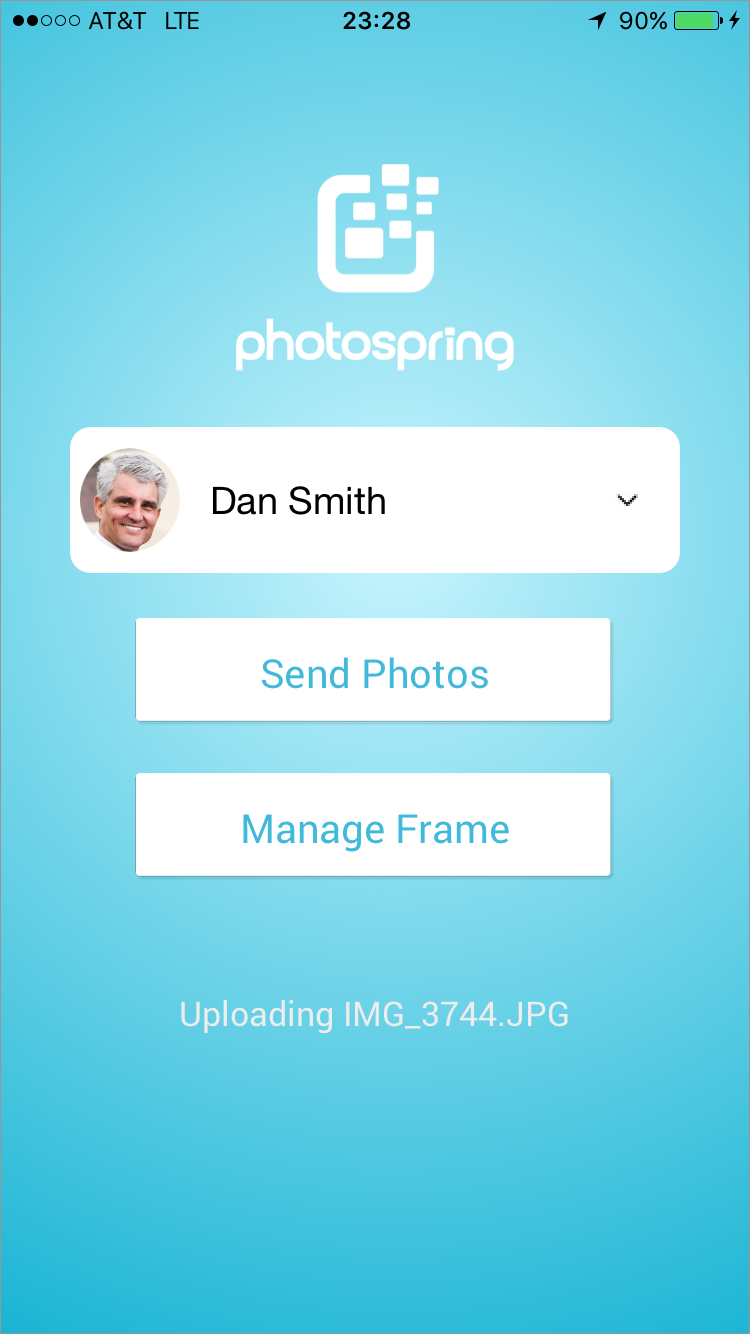 Notes:
Sending and displaying videos only available in PhotoSpring version 1.3 (Late June 2017)