The following describes how to delete your PhotoSpring account. When you delete your account we will remove your name, email address and frame connections from our databases. Once you delete your account tou will no longer be able to:
access the account via the app
access the accont via my.photospring.com
send photos to frames via the account
Note: If you also have a frame, it will be unaffected by the deletion of your PhotoSpring Account. Meaning the frame still retains all its photos and people can still send photos to it.
If you want to remove your photos, email and name from your frame, you can reset your frame to factory settings via these instructions.
If you just want to remove yourself as the owner of the frame or remove your email as the owner email, you can change the owner name and email email address via these instructions.
Step 1: Log into your account
Log in at my.photospring.com. You will need to enter the email address and password you used when you created the account. If you have forgotten your password click on the Forgot Password link and we'll send an email to reset your password so you can access your account. You will need access to your account in order to delete it.
Step 2: Go to Settings
Click on your profile name to access the drop down menu as shown below. Click on the Settings menu item.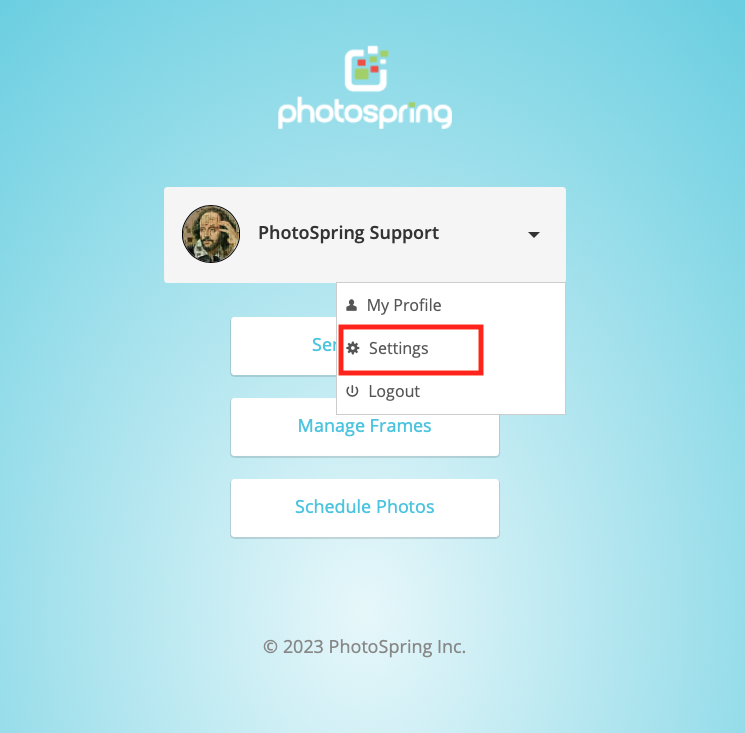 Step 3: Click on Delete Account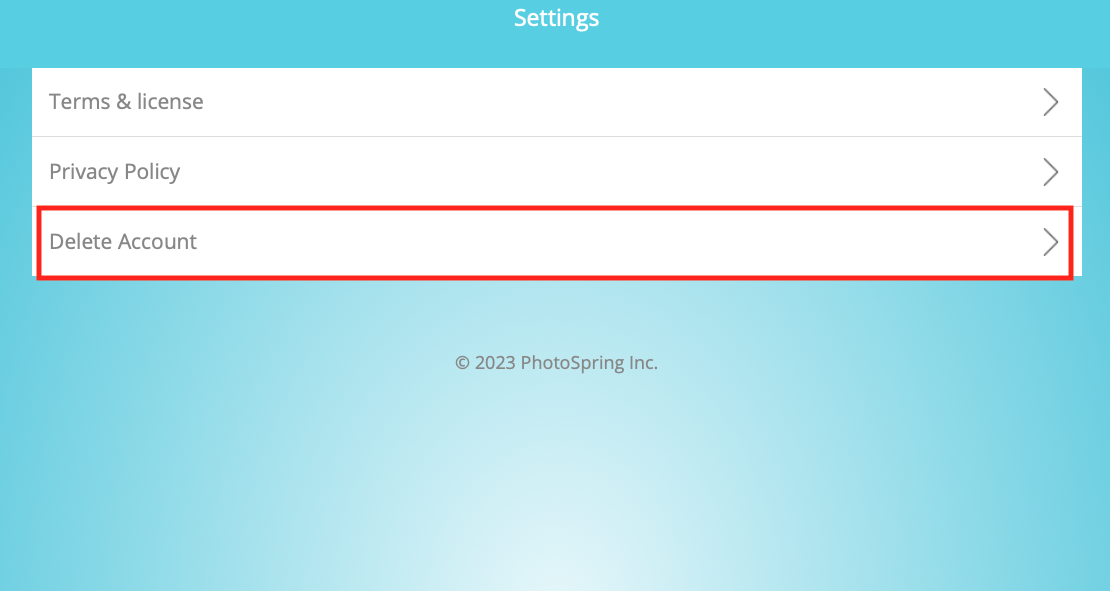 Step 4: Enter Delete in the Text Box
Deleting your account is irreversible so we require you to type the word "delete" in the text box.