How to Edit/Add a Caption for Existing Photos on the Frame
1. Find the photo you want to edit/add a caption for and tap it
2. The photo will shrink to reveal buttons all around. Tap the photo info you see in the lower left corner and shown below: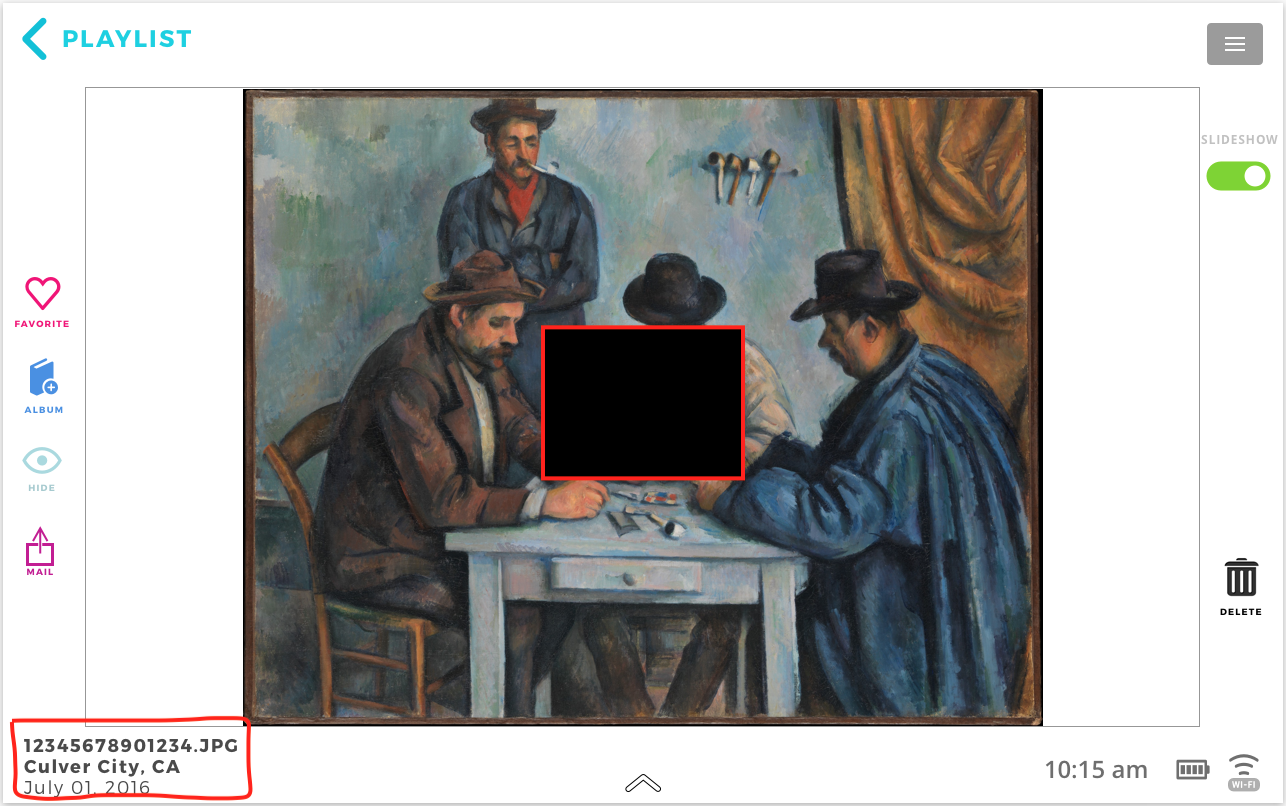 3. In the popup that appears you can add/edit the caption info. Click Done when finished.
How to View Captions on the Frame
To turn on/off display of cations during the slideshow please take the following steps.
Tap on the Menu Button from either the Photo Info Screen, or the Playlist Screen by tapping on the menu button:
Select Settings from the Menu that appears.
Once in the Settings Screen you will see a set of buttons at the top of the screen.
Tap the Slideshow button to get to the Slideshow Settings Screen.
The Slideshow screen will have many options. Go down the list until you see "SHOW PHOTO INFO". It will have an arrow to the right of it. Tap the arrow to make changes to this setting.
One of the entries on the screen will be Display Photo Caption. Tap the switch to toggle this on/off.
How to Add a Caption When Sending Photos
Currently, the web uploader offers the only way to add captions to photos.
1. Go to my.photospring.com and log into your account. If you don't have an account here are instructions to create one.
2. Click Send Photos from the home screen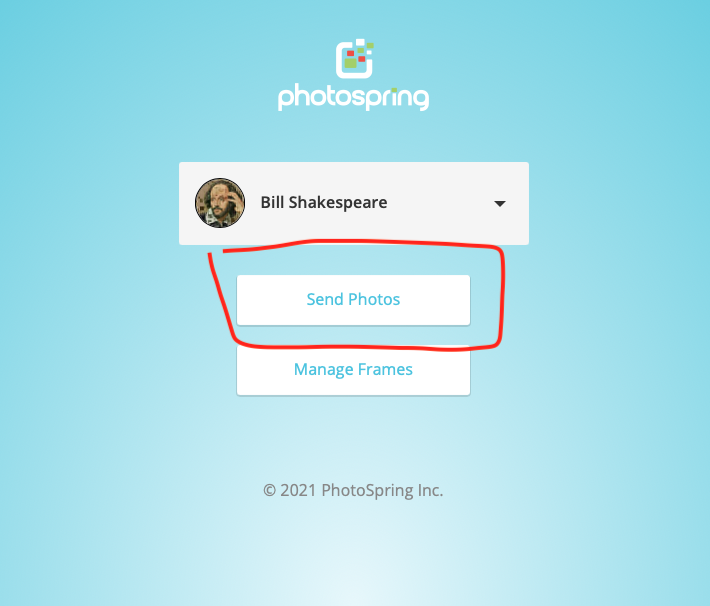 3. Select the frame(s) you want to send photos to and click Next.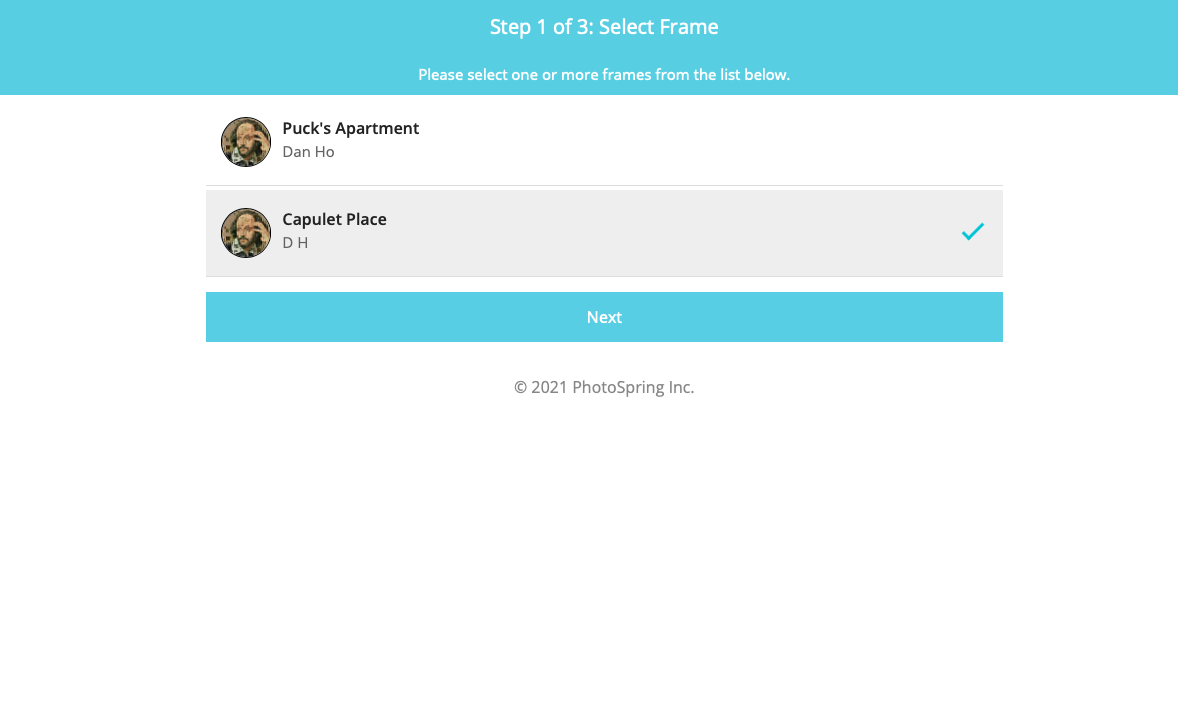 4. In the Select Photos/Videos page you can add photos by clicking the Add button or dragging photos into this page.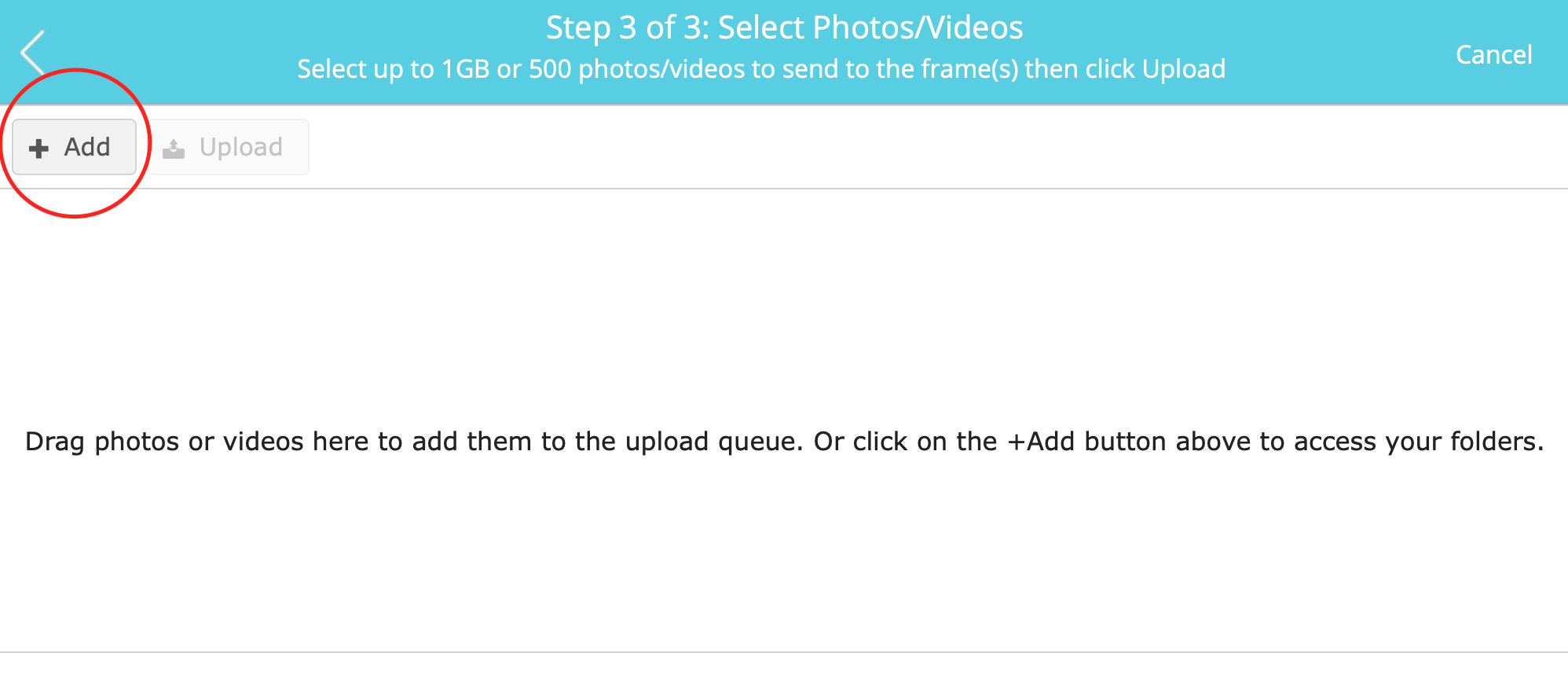 5. Once a photo is added you will see its thumbnail on the screen.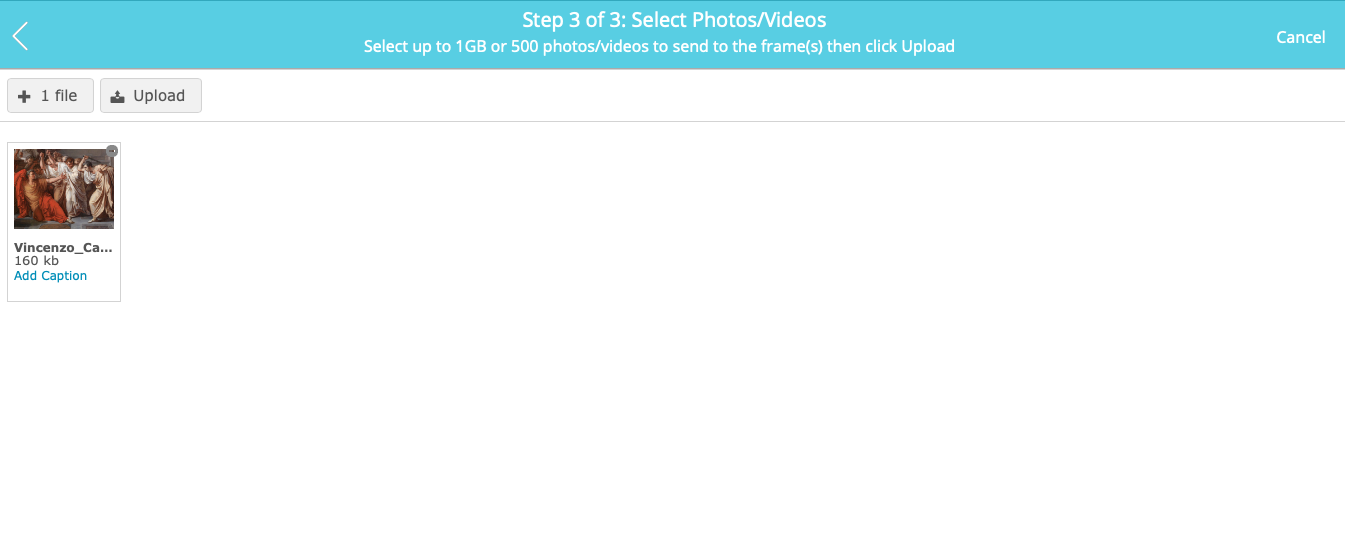 6. For each photo there is an Add Caption link. Click on the link to add a caption.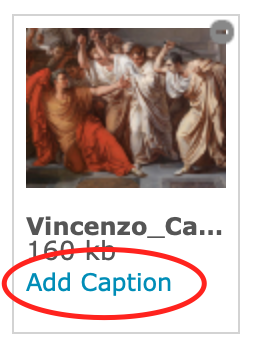 7. Type your caption in the text box and click OK when done.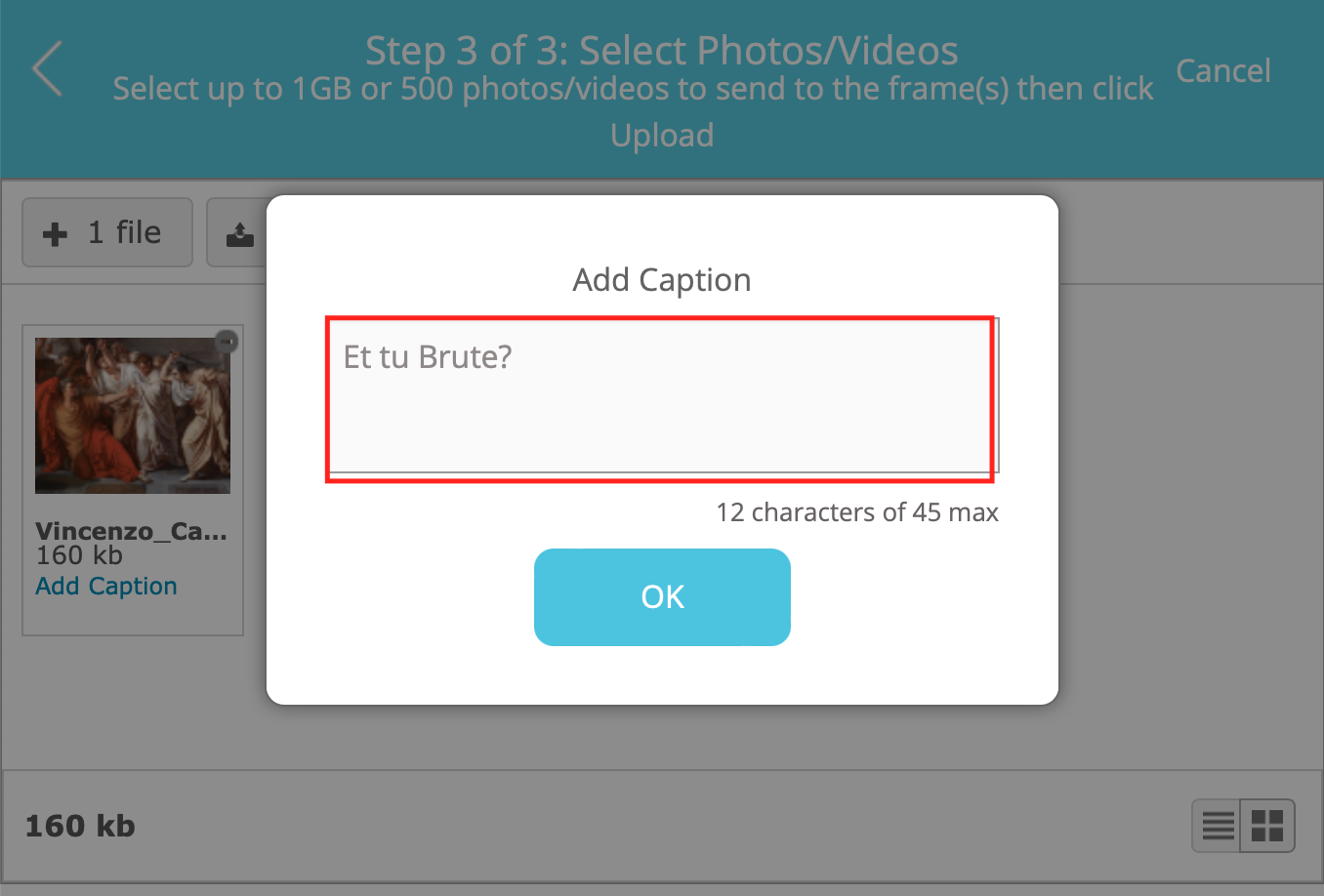 8. You will see the caption under the photo thumbnail and if you click on it you can edit it.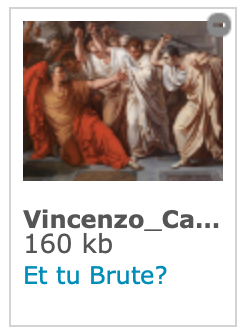 9. Click upload when ready to upload the photos.
Tags: caption, description