Note: When sending photos or videos to your frame from an iPphone, it is better to use the PhotoSpring app. The reason is, sending through the PhotoSpring app preserves GPS information for the photo. When using Apple photo apps, your iPhone will strip out GPS information for photos before sending them to the frame.
To send photos or videos to a PhotoSpring frame from an iOS or Android photo app, follow these general steps below. We illustrate the steps using Apple Photos on the iPhone but the process is the same.
Important: Before starting you need to have the PhotoSpring app installed on your phone, even if you are sharing using another app.
1. Open the photo app and select one or more photos you'd like to send.The example below shows two photos Selected.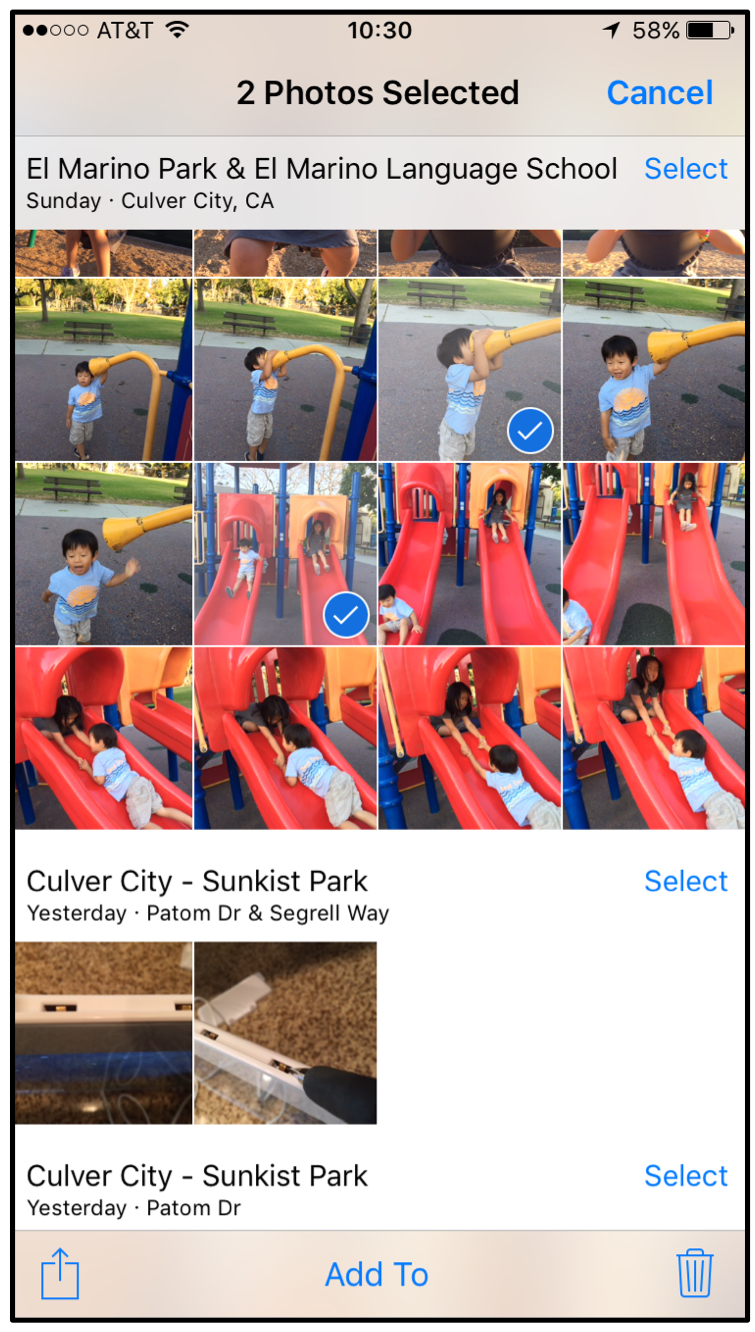 2. Tap the Share Icon for your app. For iPhone, you see circled in red below: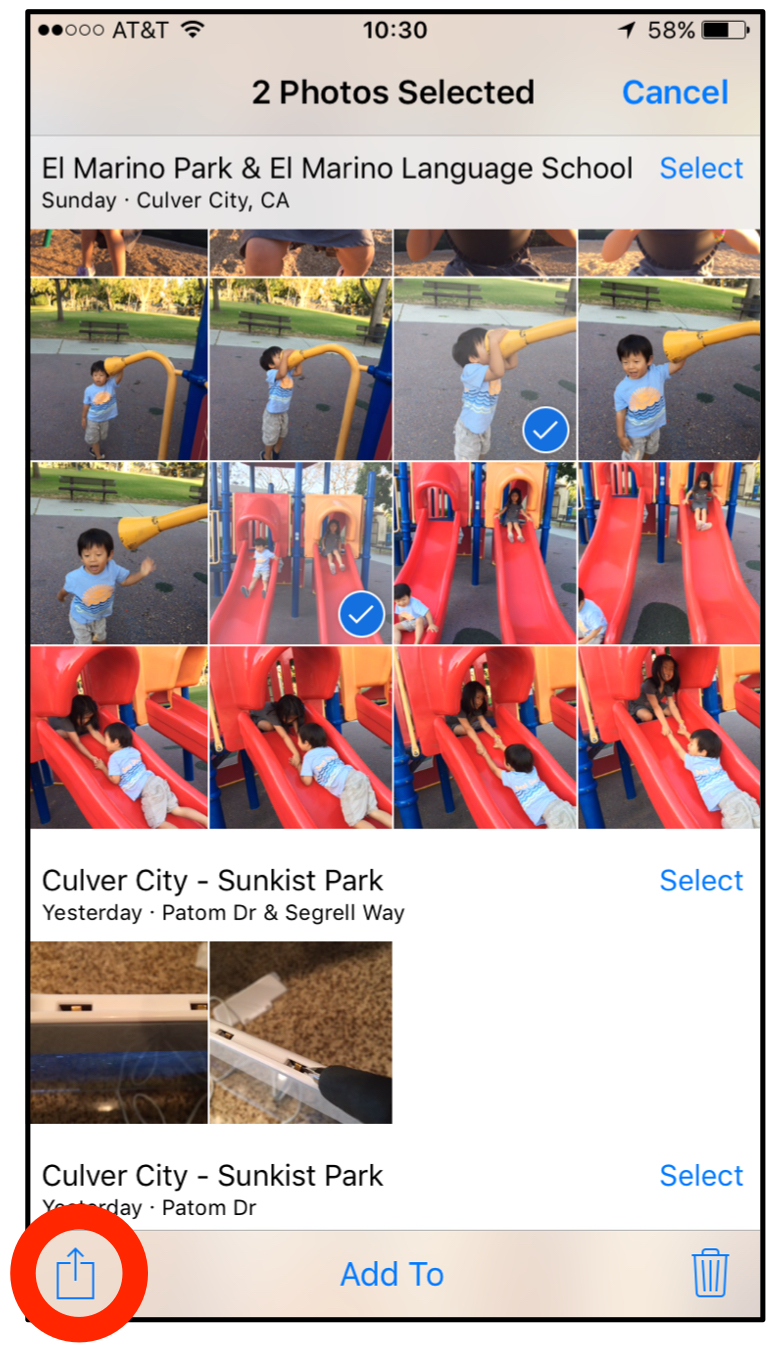 3. You should now see a share screen. Choose the PhotoSpring icon (circled in red) from the list of Apps you can share with. You might have to scroll left to find the PhotoSpring icon.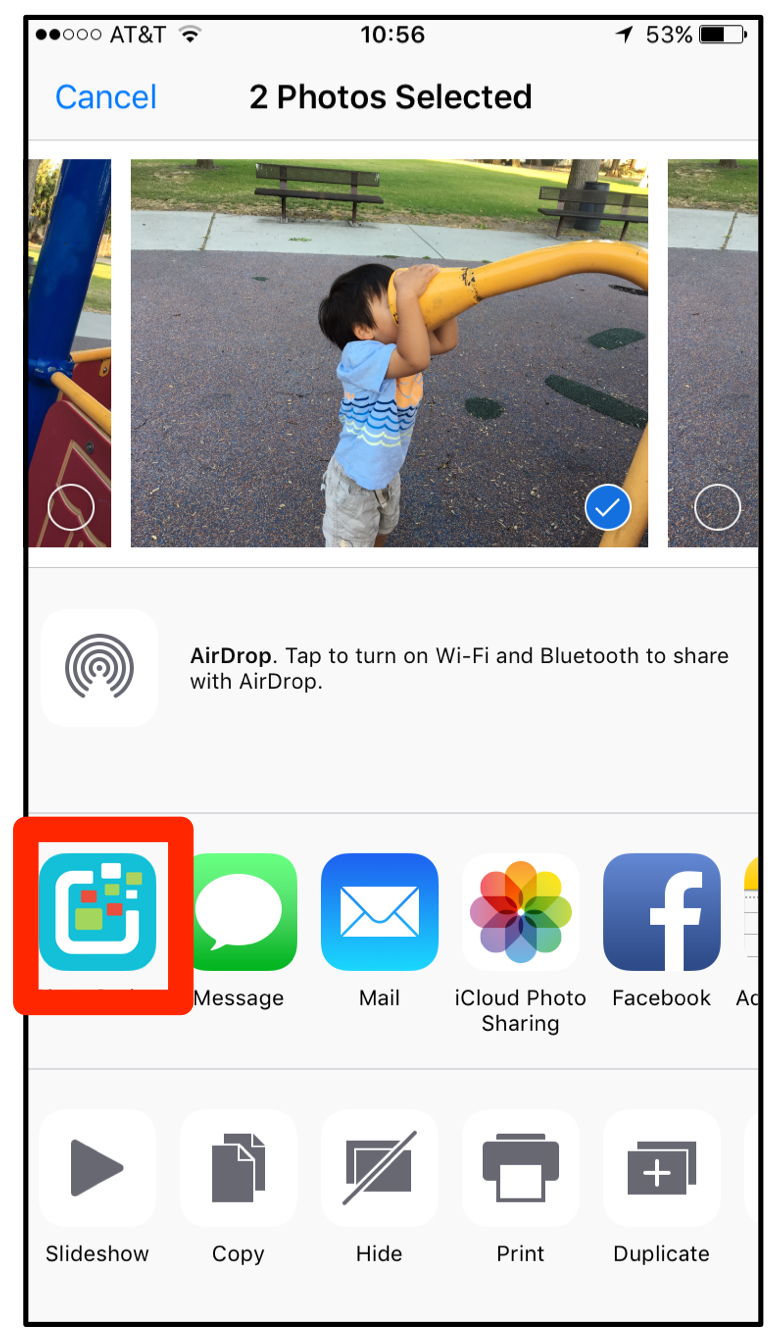 If you don't see the PhotoSpring icon then either:
4. Tapping on the PhotoSpring icon will then take you to the PhotoSpring App. Tap the frame(s) where you want the photos or videos to be displayed. Then tap Send.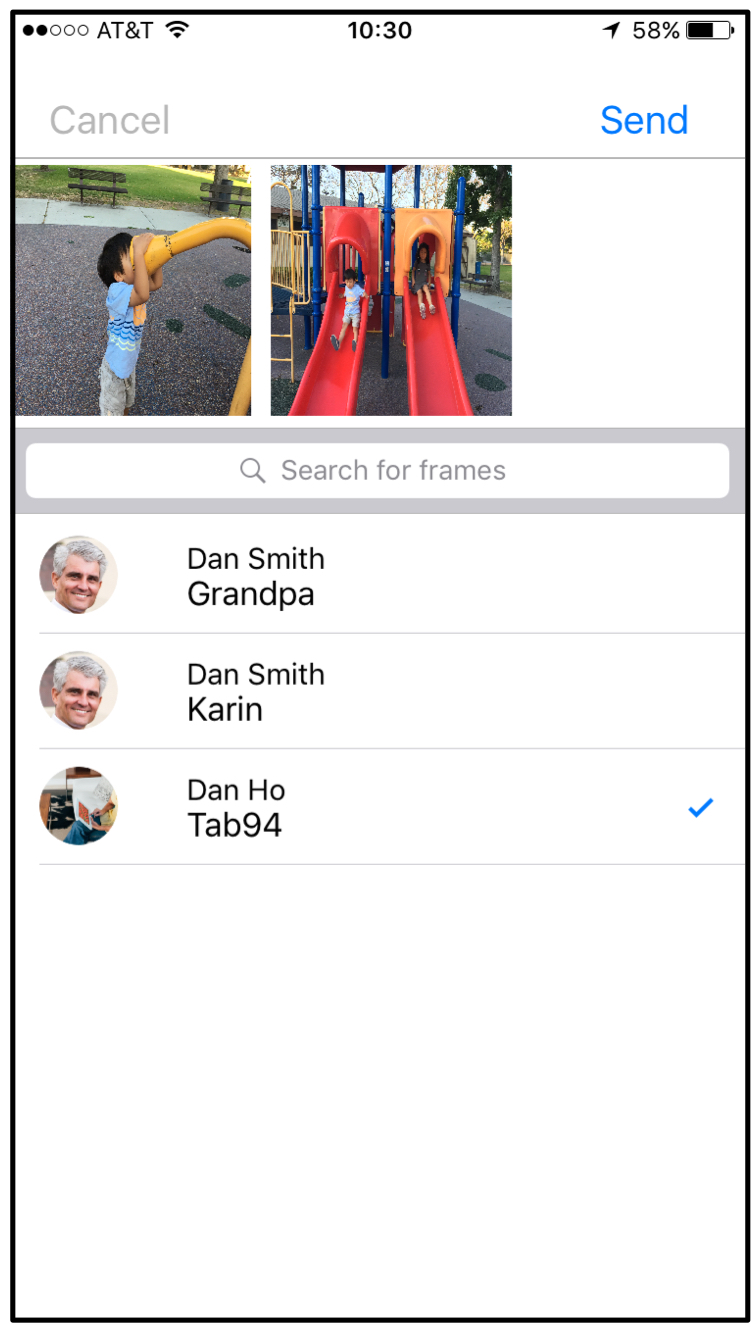 5. Wait for PhotoSpring to finish uploading photos before moving to a different activity on your phone.