Use the Settings screen to get to the Sleep Schedule Settings Screen.
The Settings screen can be accessed from either the Photo Info Screen, or the Playlist Screen by tapping on the menu button

and selecting Settings from the Menu that appears.

Once in the Settings Screen you will see a set of buttons at the top of the screen:

Tap Schedule to get to the Sleep Schedule Settings Screen.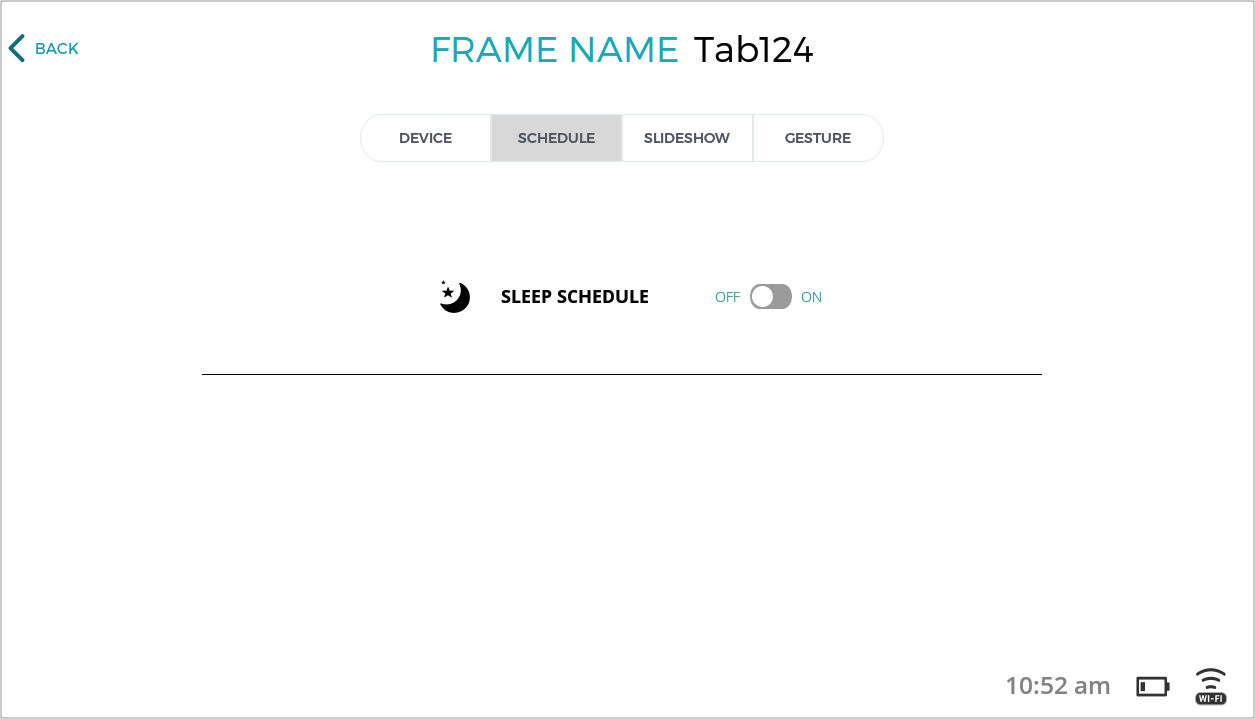 Sleep Schedule Settings
When the Sleep Schedule toggle switch if flipped to ON it reveals the sleep schedule settings. You can set the frame to wake or sleep on weekdays and weekends.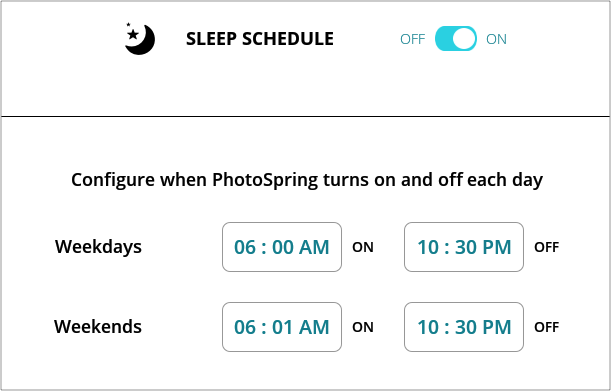 Setting the Time
To change the time the frame sleeps or wakes - tap on a time you want to change. The the time settings popup will appear. You can then then
1. Set the hour by tapping on the hour hand (see below)
2. Set the min by tapping on the min hand (this is done after setting the hour)
3. Set for morning or afternoon by tapping on AM or PM (see below)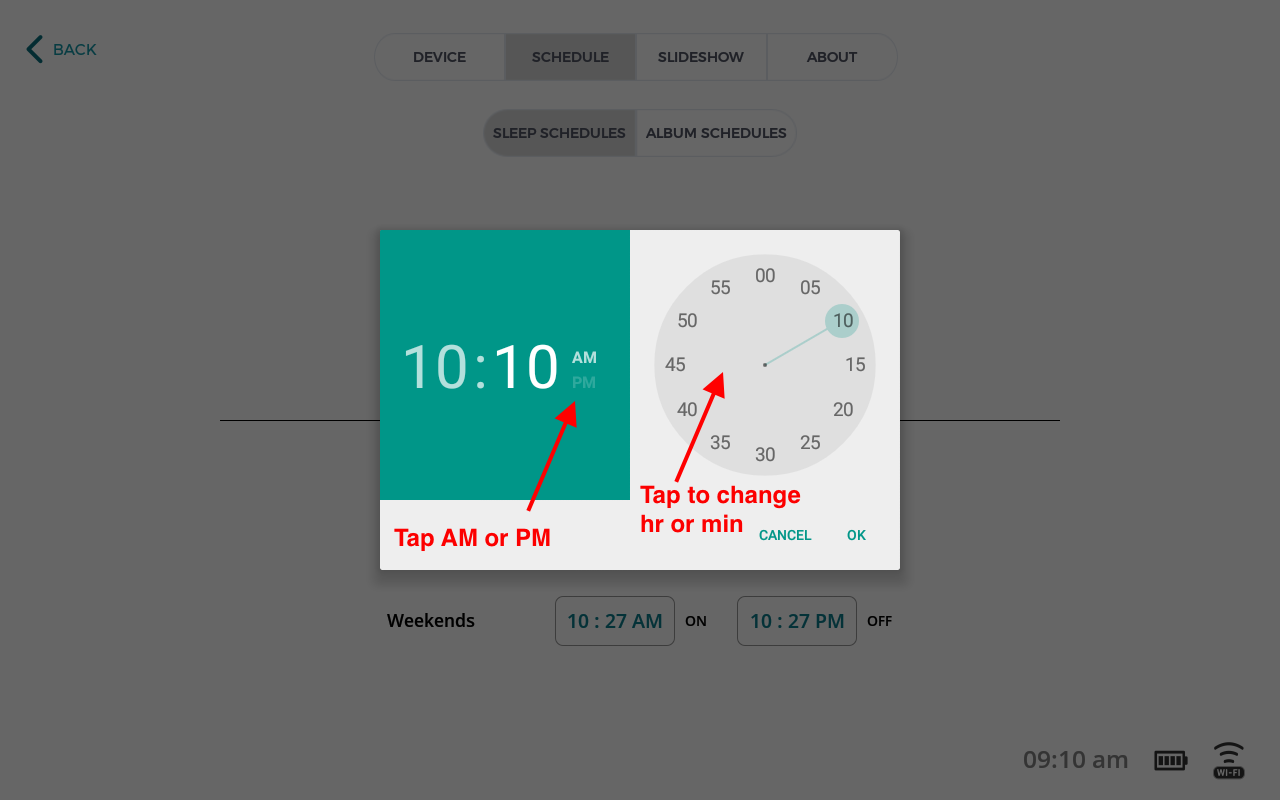 Note: Please make sure you set AM/PM. In our testing, this is something we always tended to forget to do.
Other screens:
#sleep schedule, on off timer, sleep timer, frame schedule, wake schedule